Big Bad Wolf
Big Bad Wolf sat in the Oktoberfest section of Busch Gardens. The first half of the ride had trains snaking its way through a Bavarian village. The ride ran with three 28-seat trains.
This ride is classified as a "Suspended Coaster" because the car hangs from the bottom of the rolling stock. There is a hinge which allows the cars to swing side to side. The "Inverted Coaster" design has been much more popular than this type of ride. On its trains, the cars are mounted below the wheels, but the cars do not freely swing side to side.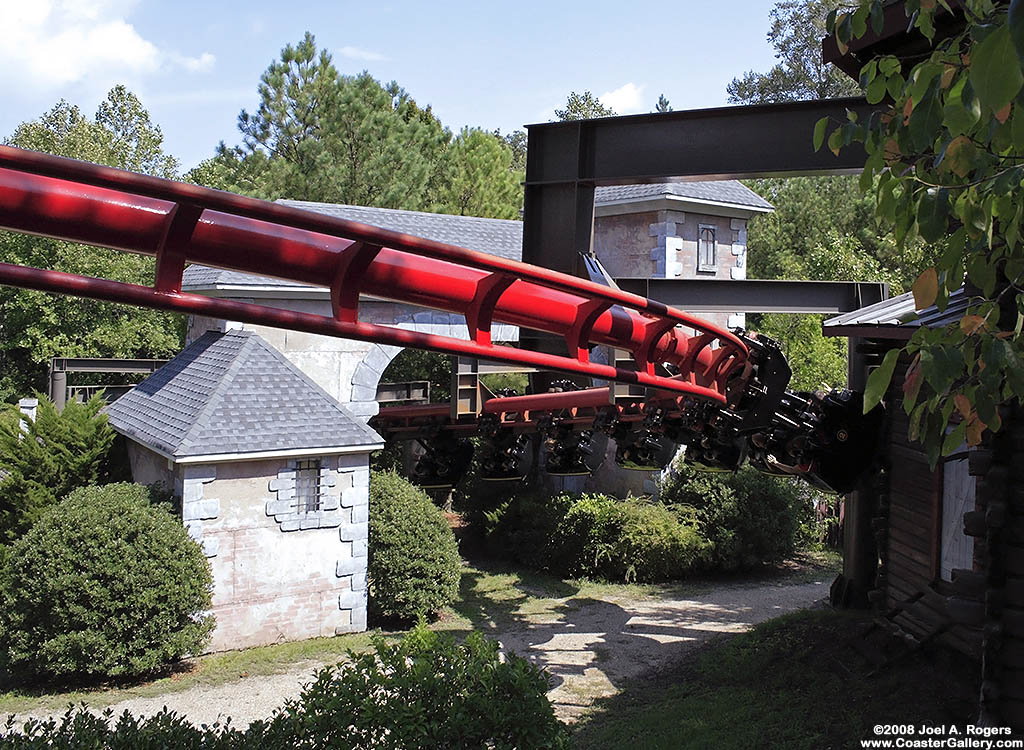 ---
©2018 by Joel A. Rogers.