Batman & Robin: The Chiller
I thank the wonderful people of Six Flags Great Adventure for granting me the opportunity to take pictures from places not open to the public. As a special treat for visiting American Coaster Enthusiasts, the park gave us 'behind the scenes' tours of the coasters.
This picture was taken from under the massive structure supporting the first inversions.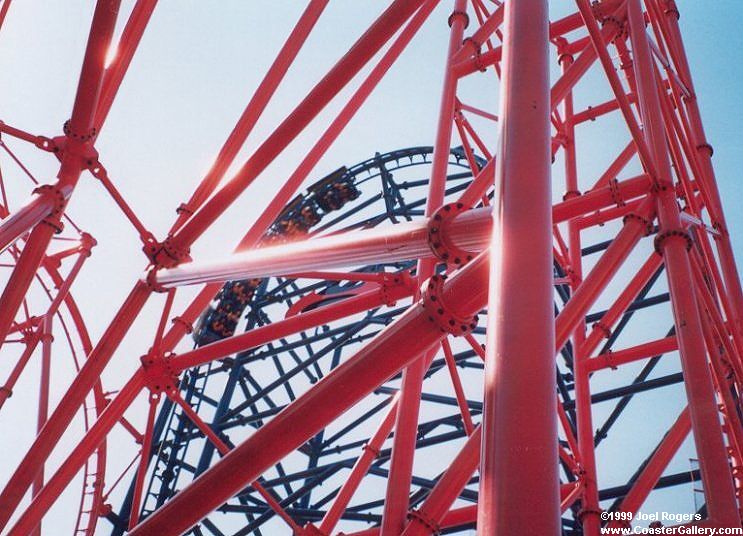 ---
©2014 Joel A. Rogers.