Batman & Robin: The Chiller
The Batman track was 1,229 feet long, while Robin's length was only 1,137 feet.
A set of seven LIM magnets raised the trains on the inclines shown on the right side of the picture. This provided enough energy to make it backward through the course.
This picture was taken in 2007, the only year it operated after the zero-g rolls were removed. But since the ride was closed when I visited the park, I can't tell you what it was like in this new configuration.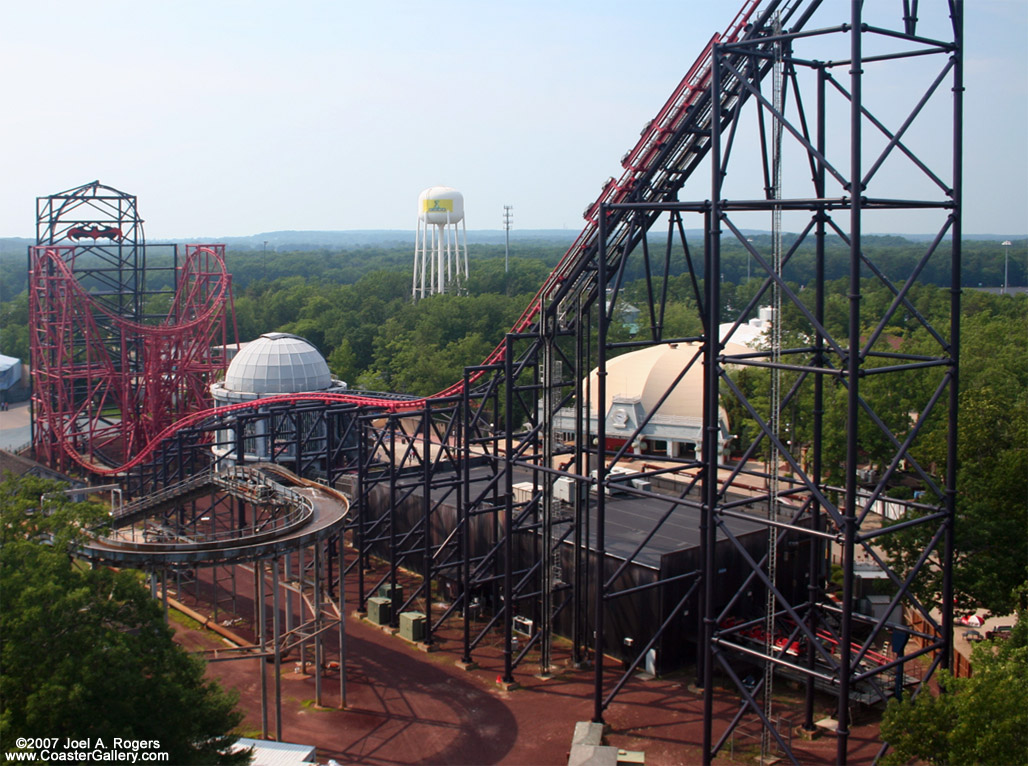 ---
©2014 Joel A. Rogers.