Batman & Robin: The Chiller
I love this perspective! The picture is looking straight up from under the inversions.
Premier built these "Top Hat" inversions here on Chiller and as well as on two Mr. Freeze coasters at Six Flags St. Louis and Six Flags Over Texas.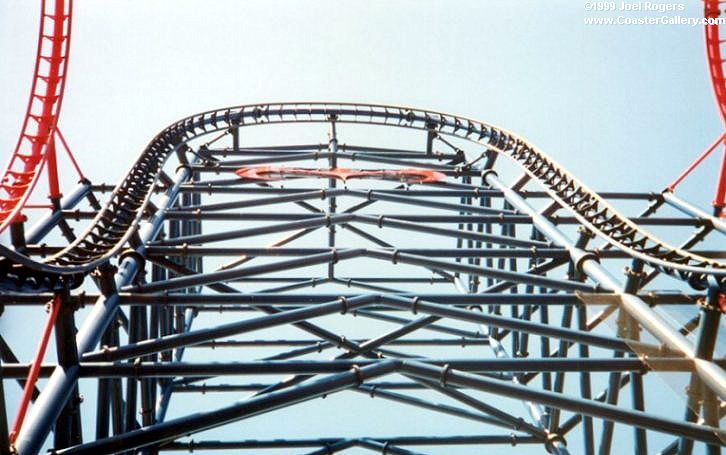 ---
©2014 by Joel A. Rogers.