El Toro
El Toro has several great turns in its 4,400 feet of track.
The handrails beside the track serve several purposes. On the left side of the track shown here, they are the railing for the walkway. On the right side where there is no walkway, they are close enough to riders on the train to provide a heightened sense of speed.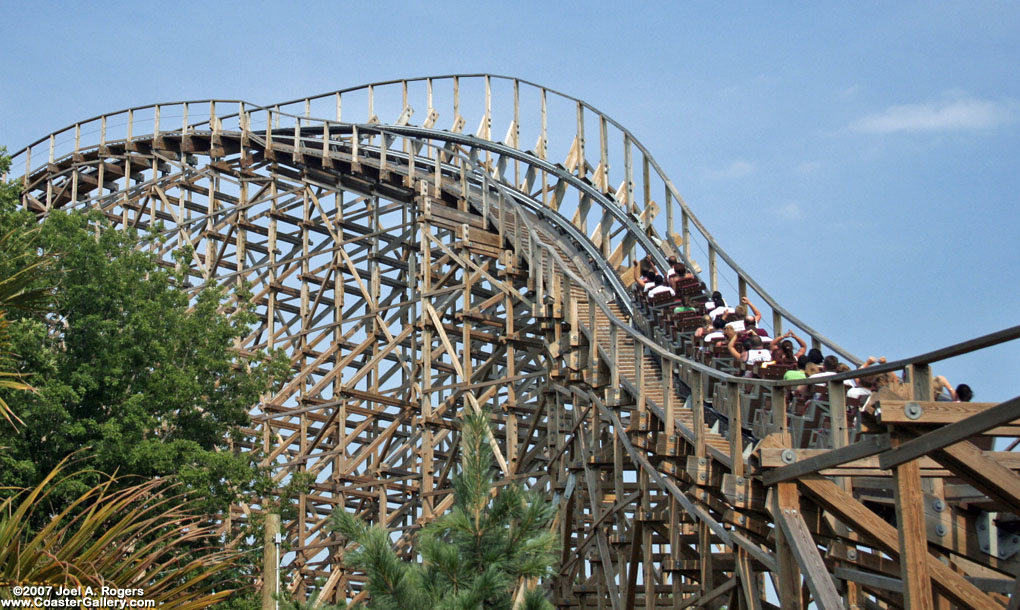 ---
©2014 by Joel A. Rogers.