Bizarro
This is one of my favorite views of Medusa. In 1999, I had the chance to walk around the Medusa property when the ride was in operation. Standing under the ride was a wonderful experience.
These days, the track is blue and the supports are purple and the coaster is known as Bizarro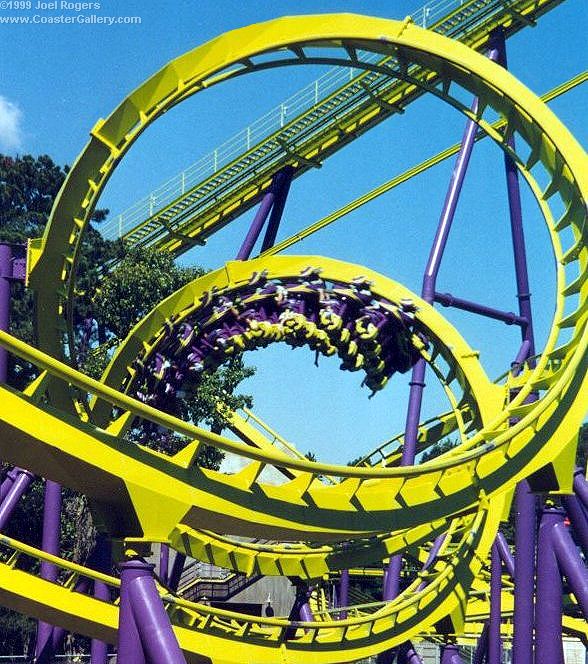 ---
©2014 by Joel A. Rogers.