In 2001, Vekoma built three identical Déjà Vu prototypes -- one at Six Flags Over Georgia, one at Six Flags Magic Mountain, and this one. Unfortunately, none of the three coasters opened in the spring as scheduled. The Magic Mountain ride opened in late August, while the Georgia version opened in September. This one only ran for a few days in October!
The coasters had a little better luck during the 2002 season, but all three Déjà Vu's were closed quite frequently. Several roll-backs happened at various locations. For several years, this coaster struggled with reliability issues.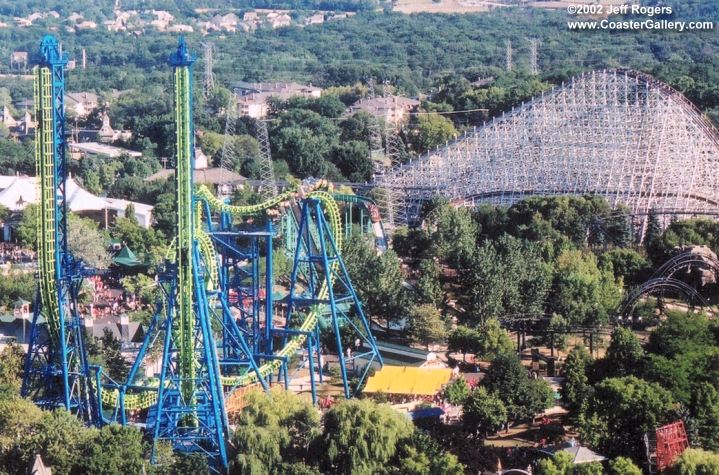 ---
©2017 by Joel A. Rogers.