Raging Bull is a Bolliger & Mabillard creation and it opened in May 1999. This gave Six Flags Great America the honor of being the first park with three B&M roller coasters.
After Superman - Ultimate Flight was built, Six Flags Great America was the only park with four B&M rides. For 2012, they lost one B&M, Iron Wolf, but they gained another B&M coaster, the new X-Flight Wing Coaster.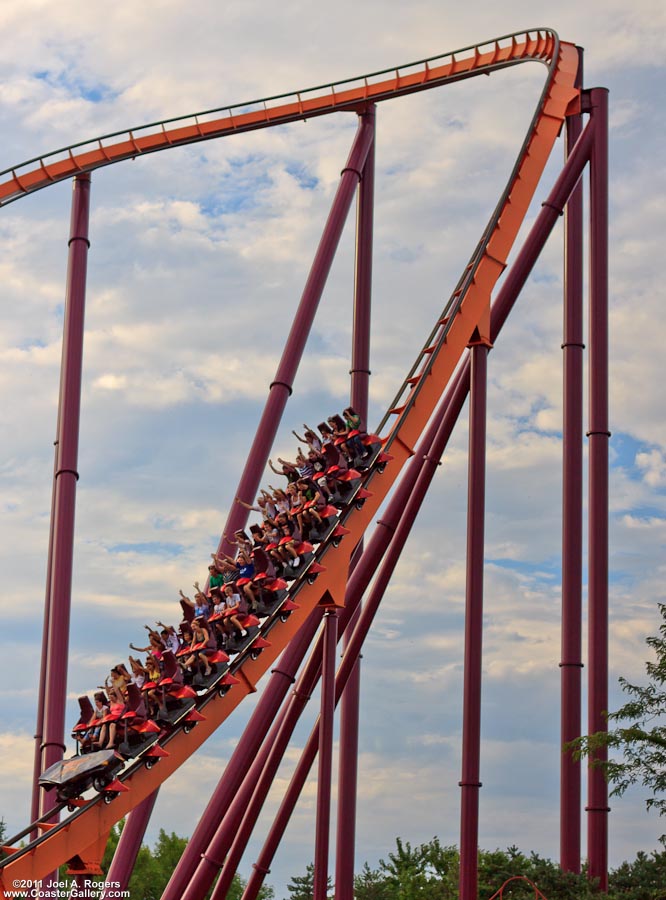 ---
©2017 by Joel A. Rogers.