Superman - Ultimate Flight continues Six Flags' tradition of cloning roller coasters and roller coasters' names. This version in Illinois is identical to New Jersey's Superman - Ultimate Flight at Six Flags Great Adventure. Both of those are nearly identical to 2002's Superman - Ultimate Flight at Six Flags Over Georgia.
Georgia's version allows two trains to load and unload simultaneously, while both 2003 versions only have one track in the station which limits them to one train at a time. Georgia's model uses the terrain and has several 'near misses' with the ground and other structures, but the 2003 versions are both built on flat areas that were formerly parking lots. Also, the pretzel loop was slightly modified on the two coasters built in 2003.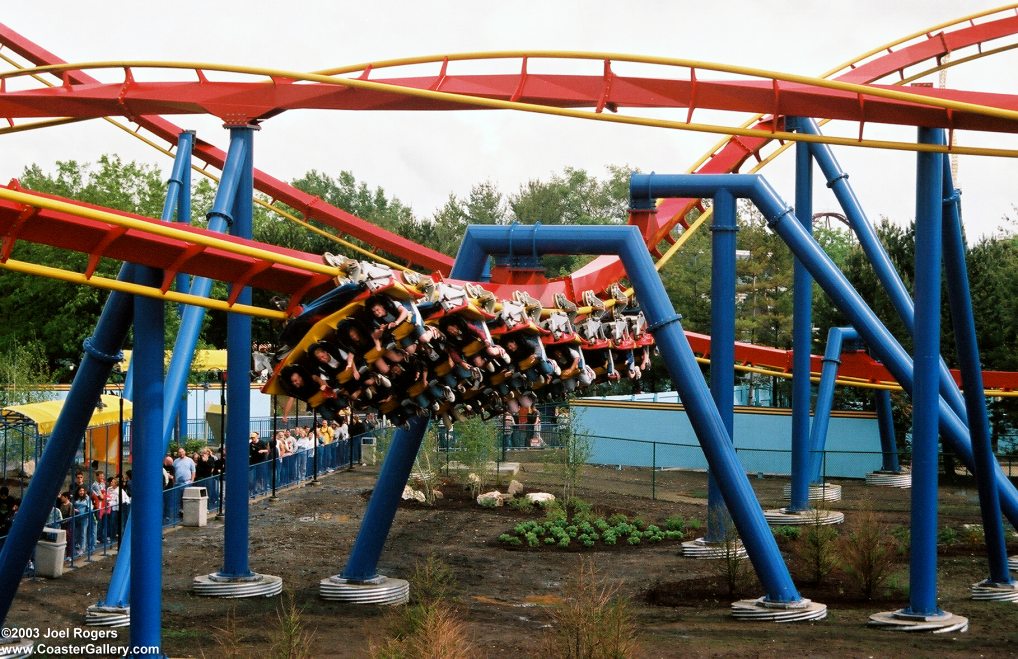 ---
©2017 by Joel A. Rogers.