This inverted coaster is identical to Steel Venom (formerly Superman: Ultimate Escape) at Geauga Lake as well as another Steel Venom at Valleyfair.
For 2008, the Geauga Lake coaster moved to Dorney Park where it operated as Voodoo one year and Possessed ever since.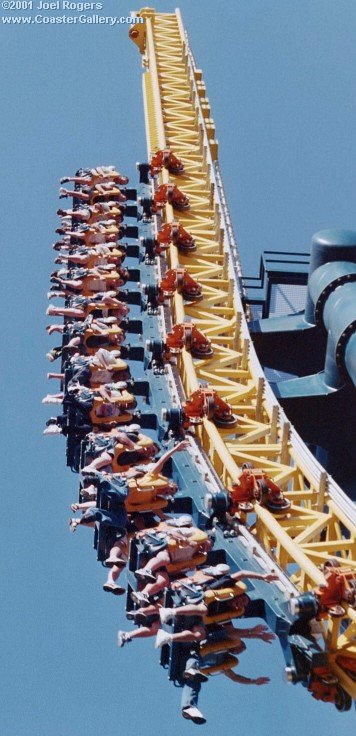 ---
©2017 by Joel A. Rogers.