Goliath
In 2013, Rocky Mountain built their first wooden roller coaster from scratch. Outlaw Run at Silver Dollar City has two inversions. Goliath, which has two different types of inversions, is their second completely new ride.
There is nothing to hold onto while riding in this train. Without a good hand-hold, nearly everyone ends up riding with their arms up in the air. I usually have to hang on and brace myself on a rough coaster, but since this one is so smooth, it was not a problem to let my arms up during the ride!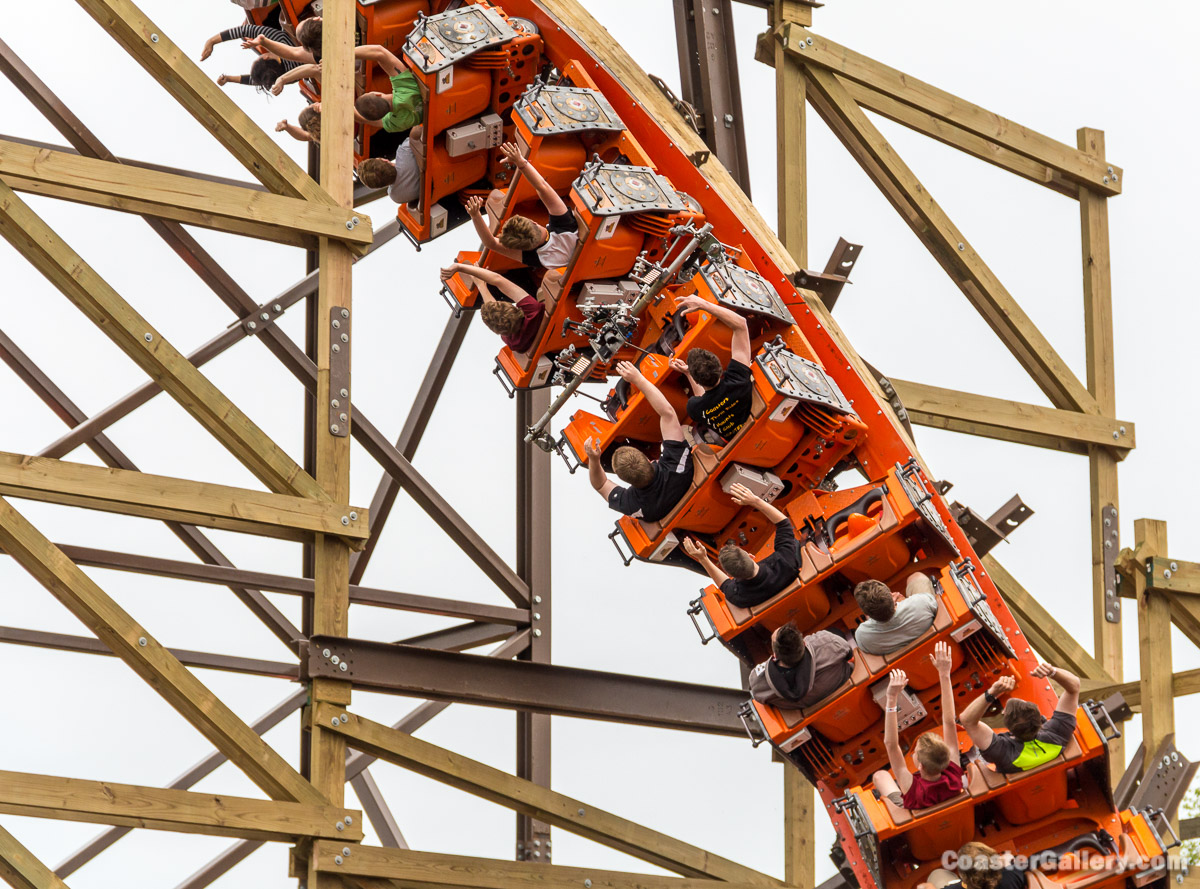 ---
©2017 by Joel A. Rogers.