Dragon Challenge
Dragon Challenge, which used to be called Dueling Dragons, is two B&M inverted coasters. In this picture, the Ice Dragon is on the left, the Fire Dragon is on the right. The waiting queue used to take patrons between these two dragon sculptures, but the dragons where removed when when the ride was rethemed with Harry Potter details.
Dueling Dragons has three elements which used to take riders very close to the train on the other coaster. These two vertical loops are the second 'near miss' element. People's feet came extremely close to the people on the other dragon!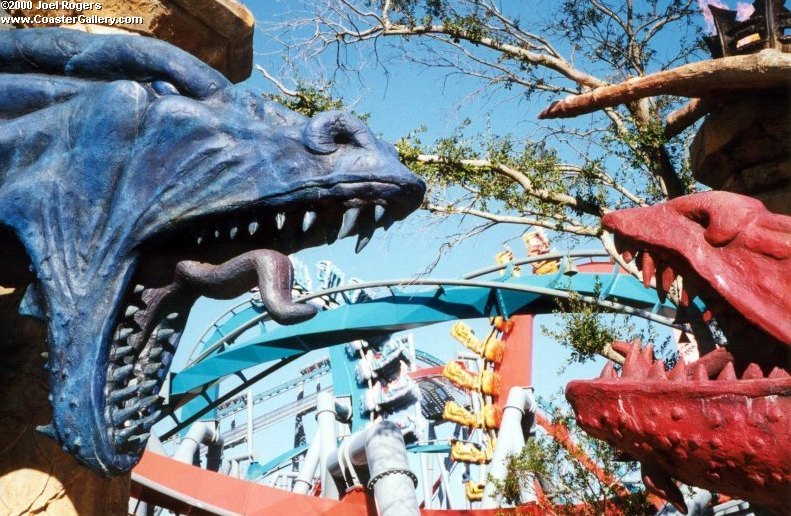 ---
©2012 by Joel Rogers.