Dragon Challenge
The tracks originally were called the Fire Dragon and the Ice Dragon, but they were renamed Chinese Fireball and Hungarian Horntail when the ride got the Harry Potter theme in 2010.
The Hungarian Horntail negotiates five inversions. Here we see the third and fourth time you go upside-down on this track.
The entrance to this Cobra Roll makes it feel like you are going to hit your feet on the castle wall!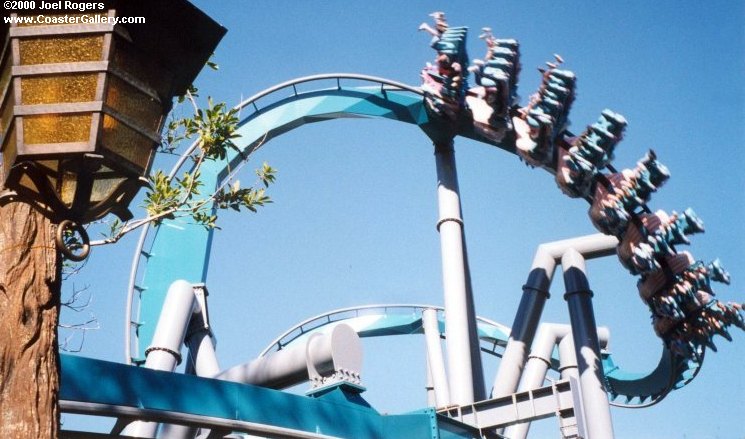 ---
©2012 by Joel A. Rogers.