Dragon Challenge
The third 'near miss' happened here in these inversions.
In response to events where riders were hit by objects either thrown by riders or falling off the people on the other train, Universal announced in late 2011 that the ride would no longer duel as before. It is a shame not to have those neat 'near miss' moments, but the ride is still great!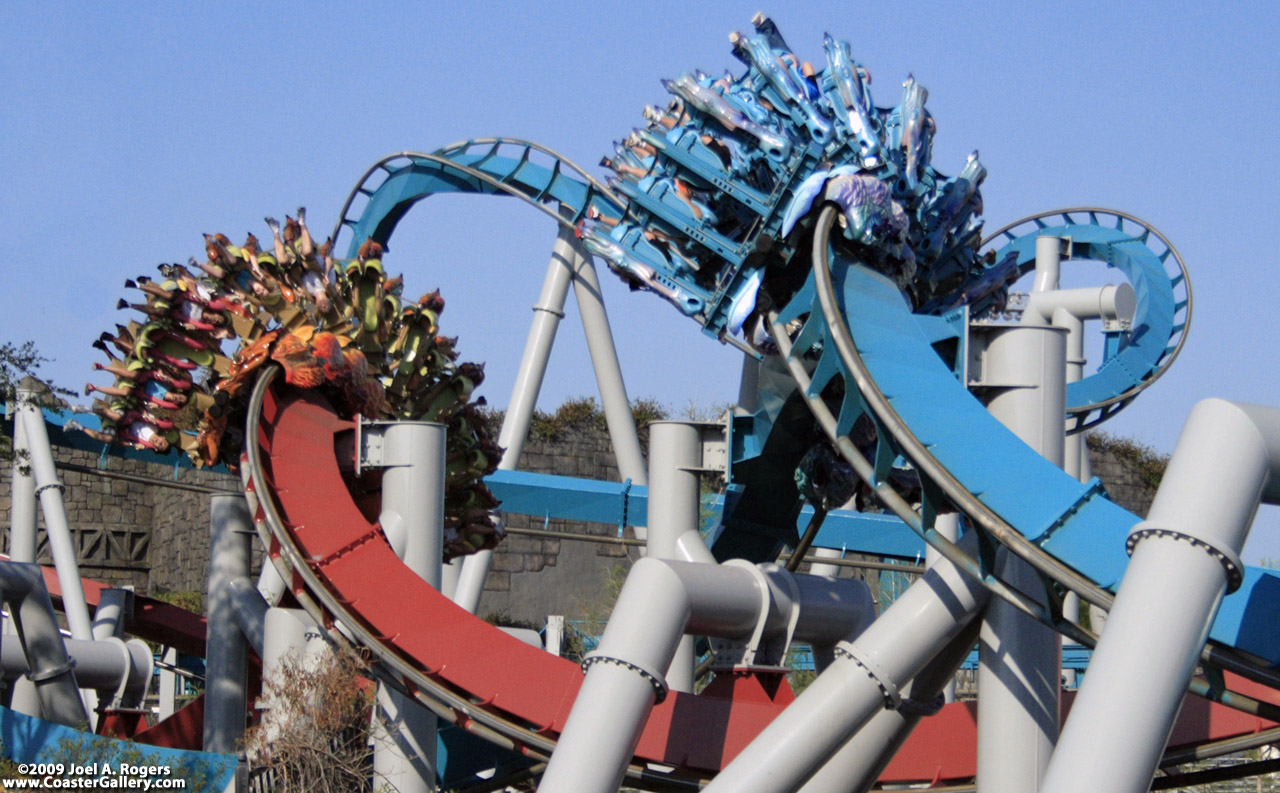 ---
©2012 by Joel A. Rogers.