Flying Unicorn
This small coaster opened on June 29, 2000, but closed on July 7, 2008 in order to work on the park's newest section, "The Wizarding World of Harry Potter". The ride reopened in June 2010, but was updated to match the Potter theme.
In this shot, you can see the construction crane working on Islands of Adventure's newest attraction, a huge Harry Potter ride that will opened in 2010. And thanks to the walls around this area, this is the only portion of Unicorn that is visible to the public this year.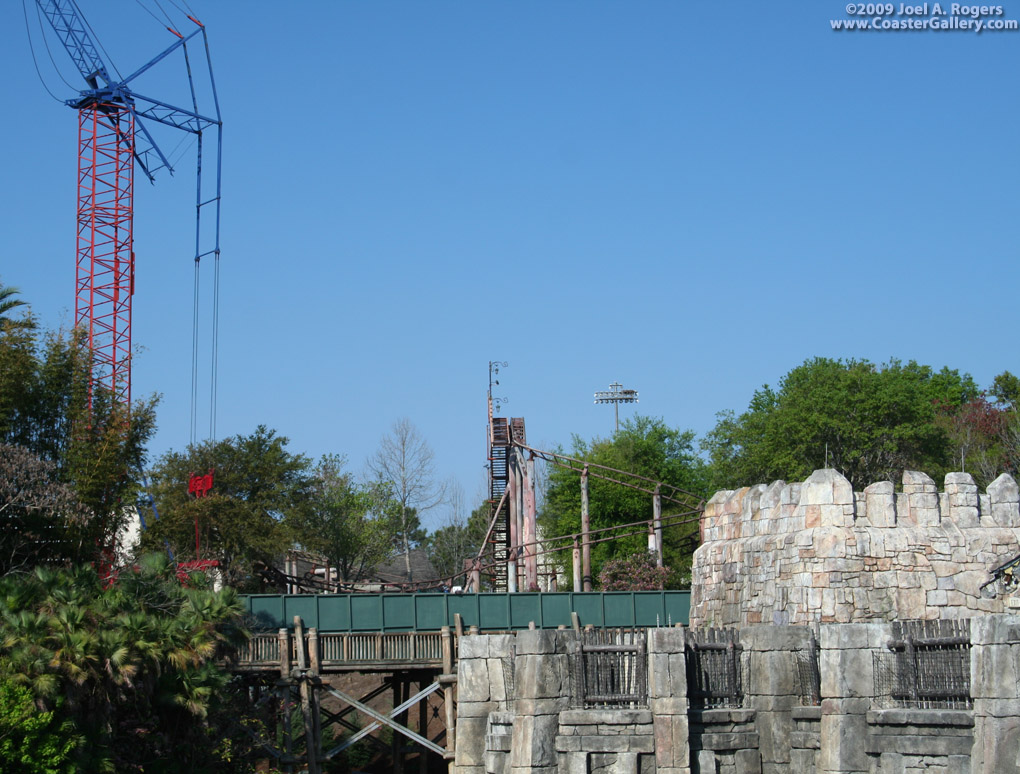 ---
©2012 by Joel A. Rogers.