Rock 'N' Roller Coaster
The waiting queue for this ride takes people through "G Force Records" where guests can see Aerosmith in the recording studio. The band has to leave quickly in order to make it to their concert on time. They promise to send a limo for their guests.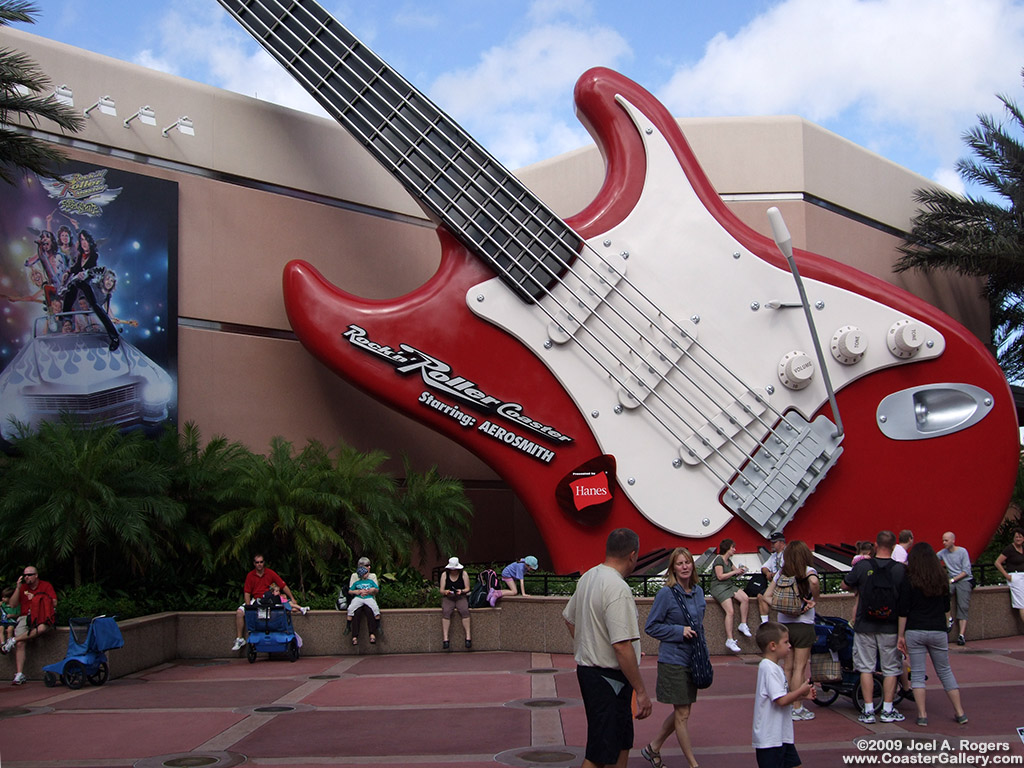 ---
©2009 by Joel A. Rogers.