Volcano: The Blast Coaster
This mountain has a lot of history. In 1979, Kings Dominion built a 17-storey-tall mountain as part of the expansion of the now defunct Lion Country Safari section of the park. It housed the Voyage to Atlantis log flume, the Time Shaft Rotor ride, and a small train ride called Land of the Dooz. In the 1980s, the train was rethemed to Smurf Mountain and the log flume became the Haunted River.
The rides were removed from the mountain in the early 1990s. It sat dormant from 1995 until 1998 when the top of it was removed and Volcano: The Blast Coaster was built inside it.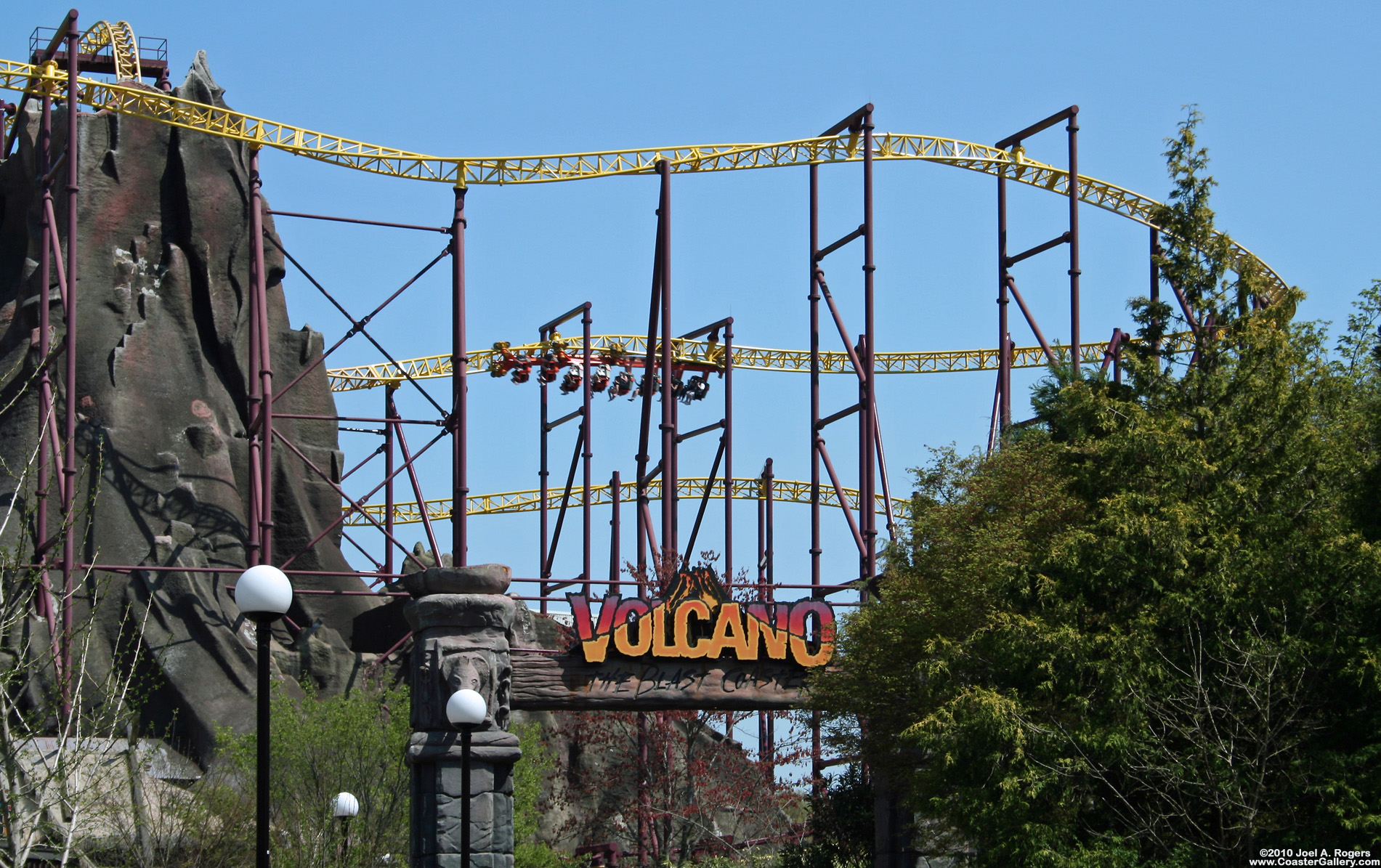 ---
©2017 by Joel A. Rogers