Serial Thriller
Here in 1972, Arrow Dynamics built their first mine train coaster with metal supports. It was their largest coaster they had ever created. The ride was called the Dexter Frebish Electric Roller Ride. It was in the Country Fair area of the park and even had a early 1900s themed station. In 1980, it was renamed Excalibur. By any name, it was a unique and enjoyable ride.
Sadly, at the end of 1998, it was removed to make way for yet another Suspended Looping Coaster (SLC) clone, Serial Thriller.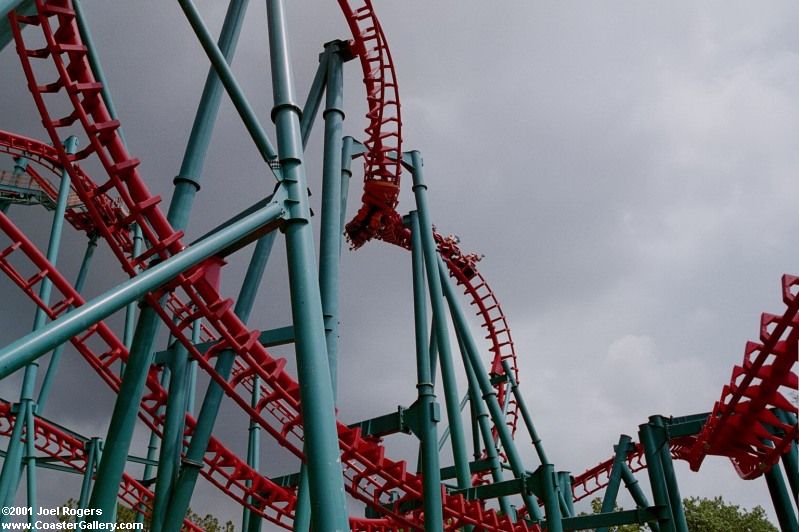 ---
©2009 Joel A. Rogers.