Texas Tornado
When I took this picture, AstroWorld was the only park in the world with three Schwarzkopf looping coasters. All of them can be seen in this picture.
The fourth loop on the Tornado (shortest one shown here) is not quite a vertical loop, but has a little twist like a corkscrew loop.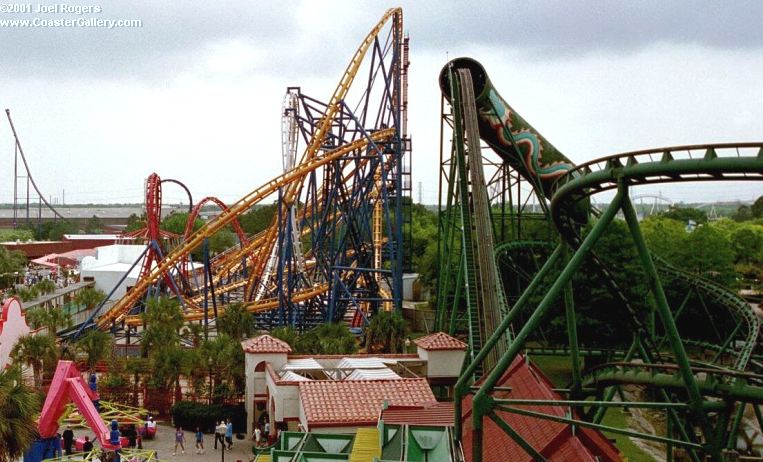 ---
©2009 Joel A. Rogers.