Ultra Twister
This weird ride originally ran at Six Flags Great Adventure from 1986 to 1990. Prior its move here to Texas, its lift was straight up, but AstroWorld adjusted the lift hill to a 45 degree angle.
Built by TOGO, Ultra Twister was the only ride of its kind in North America.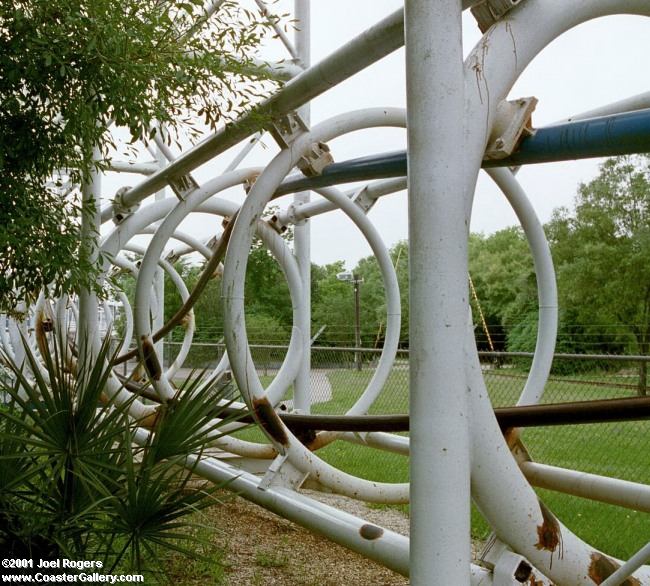 ---
©2009 Joel A. Rogers.