Viper
Viper started in 1981 as Jet Scream at Six Flags Over Mid-America in St. Louis. (The park is currently known as Six Flags St. Louis.) When it moved here in 1989, this tunnel was added to the first drop.
Did you know there used to be six coasters named Viper at Six Flags parks?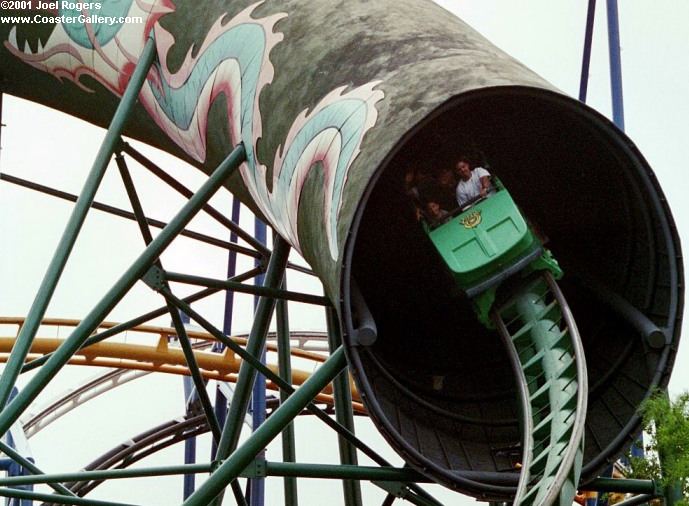 ---
©2009 Joel A. Rogers.