Desert Storm
Desert Storm was built by O.D. Hopkins Associates, Inc. The firm was mostly known for making log flume rides, but built seven coasters in the 1980's and 1990's. The company closed in 2001.
This coaster is built literally right above many of the rides in Castles-n-Coasters. The first hill dives under the log flume while the loops and turns swoop over go-cart tracks and a few other attractions.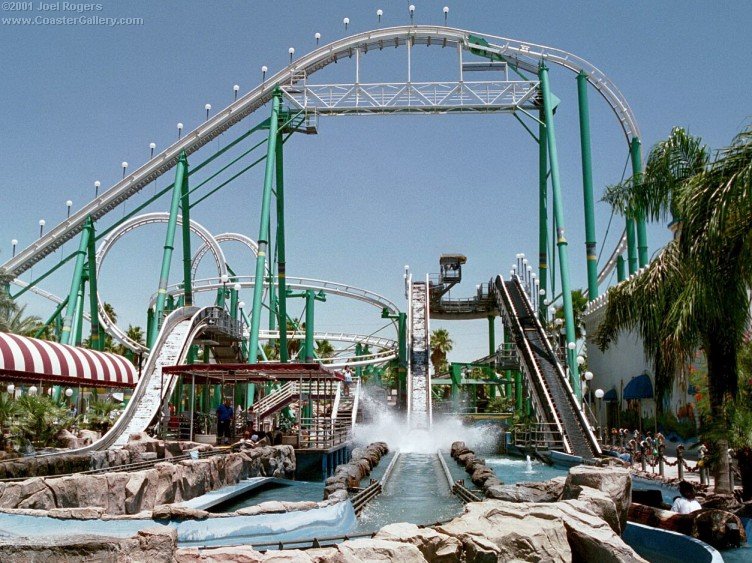 ---
©2015 Joel A. Rogers.