Kiddee Koaster
This section of the park was set up as Wiggles World in 2009 and 2010. The coaster was called Romp Bomp A Stomp during those two operating seasons.
Six Flags cancelled most of its marketing agreements in 2010 which forced a lot of rides and areas to be renamed and rethemed with more generic names. For example, many parks had Wiggles Worlds, four coasters were named after skater Tony Hawk, and one coaster took its name from the famous stuntman Evel Kenievel, but Six Flags lost the rights to use all of those brands. Since 2011, this ride has had the generic name of Kiddee Koaster.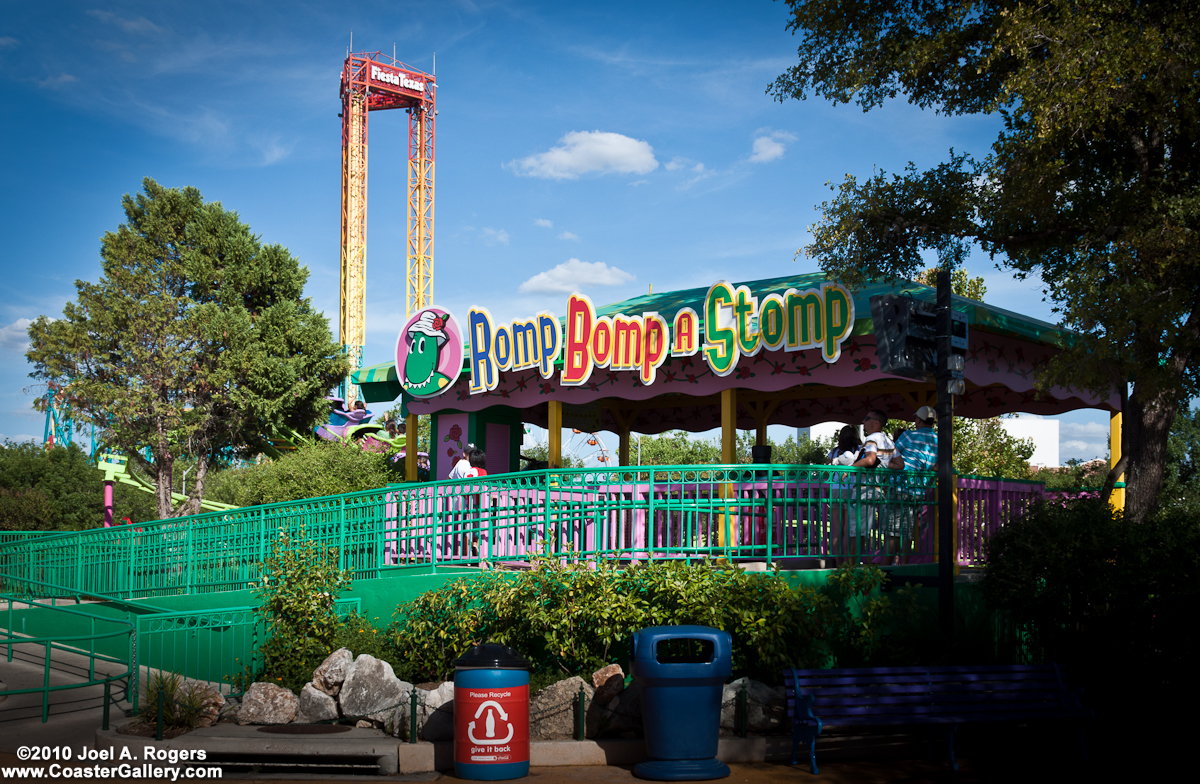 ---
©2016 Joel A. Rogers.