Superman Krypton Coaster
After diving off the cliff, the trains encounter this massive 145-foot vertical loop. The inversion was the world's tallest vertical loop from the ride's opening in 2000 until 2013. Superman's loop is currently the second tallest, while the 160-foot vertical loop on Full Throttle at Six Flags Magic Mountain holds the record for the tallest vertical roller coaster loop in the world.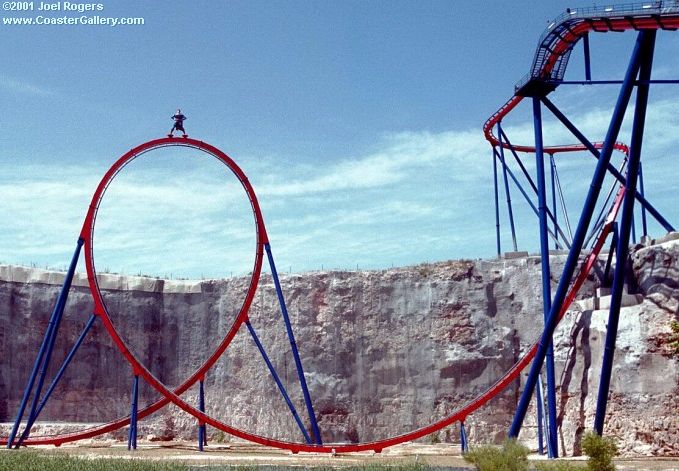 ---
©2016 Joel A. Rogers.