Pandemonium
This ride was originally billed as the "total Tony Hawk experience" and featured this large Tony Hawk picture perched on the ride. Tony Hawk skating videos played in the waiting queue, and skateboarding merchandise was for sale at the ride's exit.
In late 2010, Six Flags cancelled its marketing licenses with many brands and celebrities including the chain's agreement with Tony Hawk, so this coaster's name and theme changed in 2011. Other losses include four park's Thomas Town kiddie lands based on Thomas the Tank Engine, the Wiggles World areas in five parks, and the Evel Knievel coaster at Six Flags St. Louis. In total, 60 rides lost their licensing agreements and had to be renamed and/or rethemed.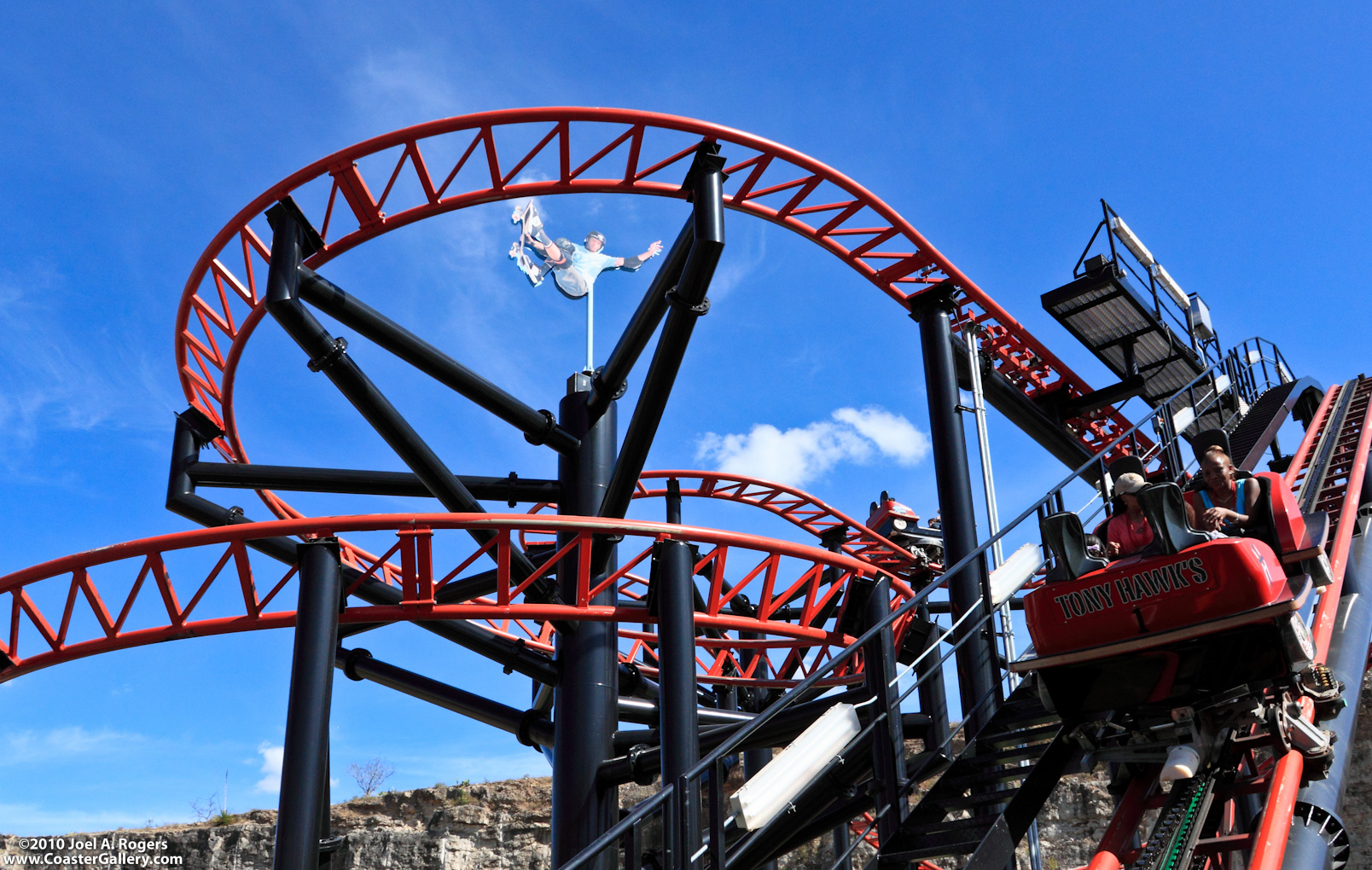 ---
©2016 Joel A. Rogers.