Cyclone
The station brakes are manually operated by large wooden handles like the red one in the center of the picture.
The painting over the train gives a rough indication of Cyclone's layout. It's not quite a "twister," not quite an "out-and-back" coaster, but seems to be a combination of the two.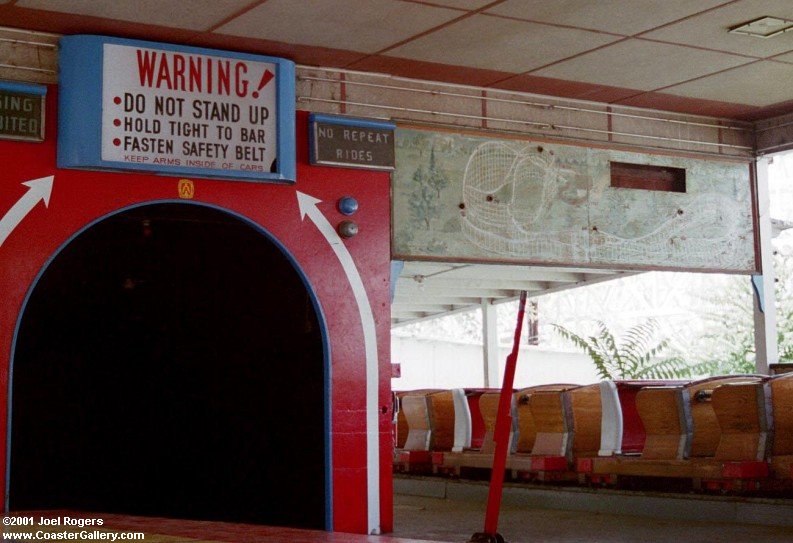 ---
©2009 Joel A. Rogers.