SpongeBob SquarePants Rock Bottom Plunge
That red metal frame is used to ensure that riders on SpongeBob won't be able to reach out and hit any track or supports while riding the ride. By placing that frame on the track, builders can check the train's clearances.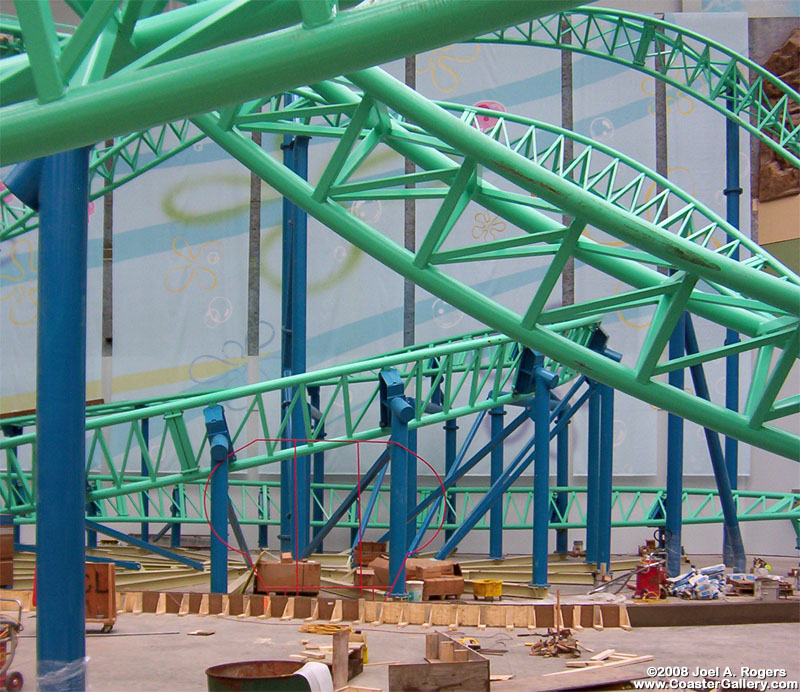 ---
©2010 Joel A. Rogers.