Powder Keg: A Blast in the Wilderness
Power Keg has an unusual start. In order to fit the new ride into the old station, trains leave the loading platform and are electrically pulled forward about two train lengths onto a section of transfer track. This transfer track is then raised up and to the left into this wooden building. In this picture, the track is moving down the hill after the train has departed, but the track is partially blocked by the magnetic brakes which are used to slow the train in case of a rollback.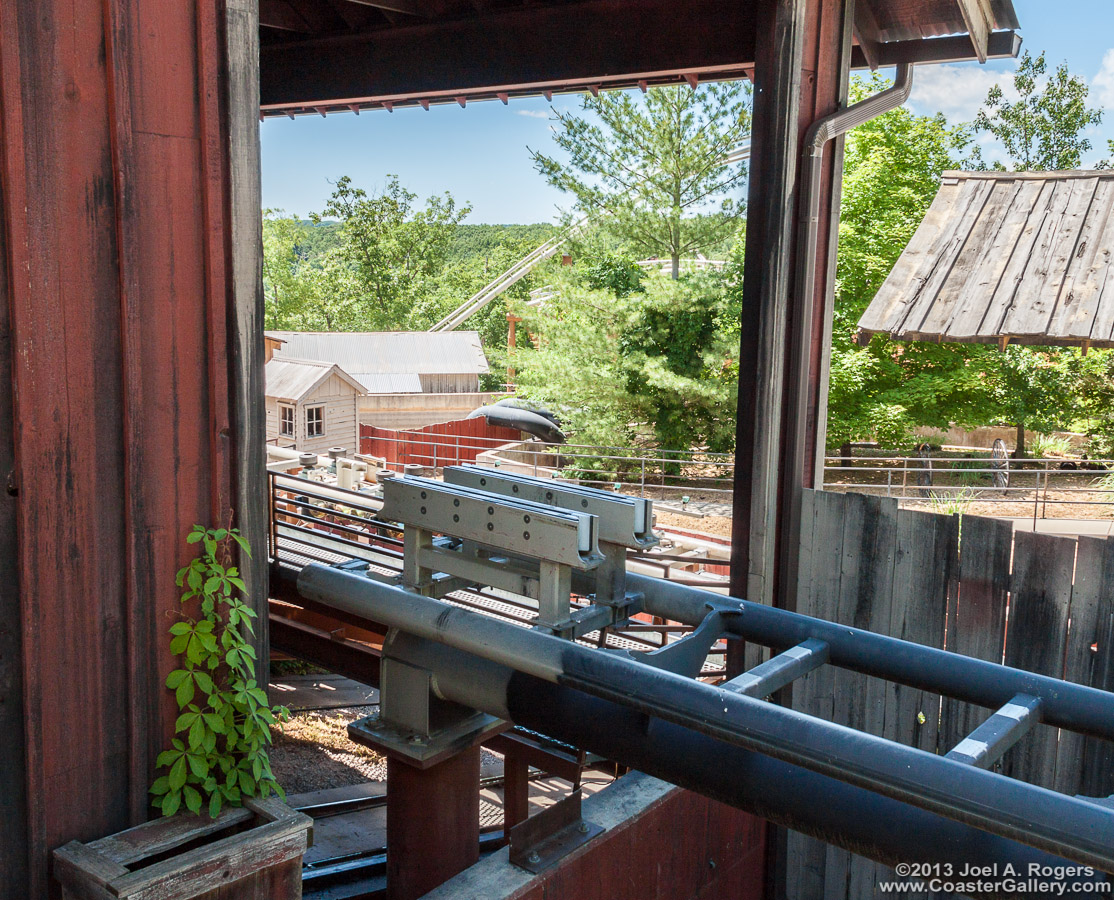 ---
©2013 Joel A. Rogers.