Batman: The Ride
Here is the first time the train reverses direction. There are brakes that slow the coaster right before it makes this descent as well as magnetic brakes that limit the train's speed as it makes this sharp drop.
The Kiddee Koaster sign is for the small coaster that sits next to the tall, yellow Batman coaster.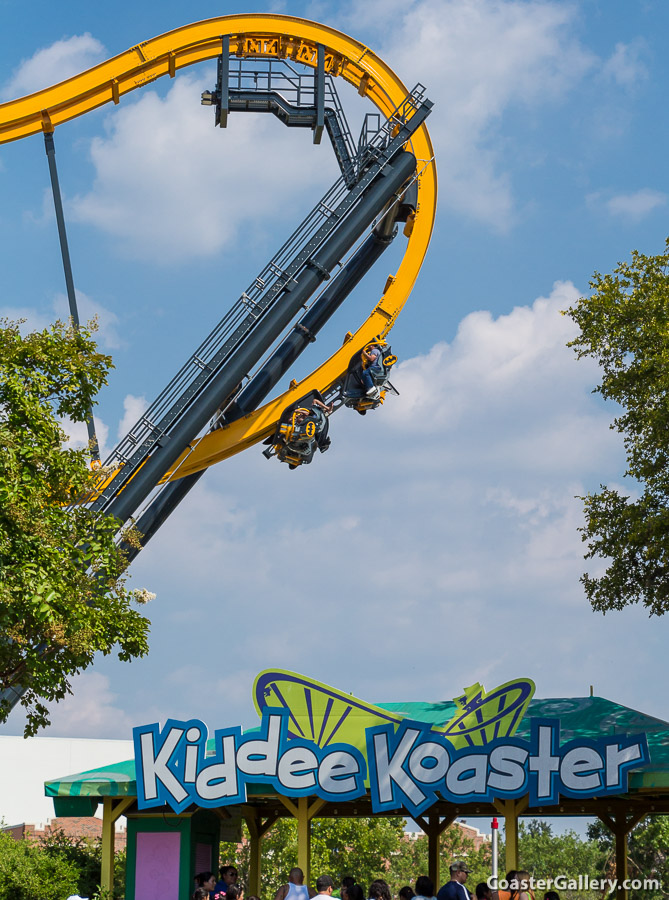 ---
©2016 Joel A. Rogers.