Batman: The Ride
This ride is very similar to the Intamin "ZacSpin", a type of coaster sometimes called the Ball Coaster. You can see the similarities between Batman and Kirnu in Finland or Insane in Sweden, two examples of the four "ZacSpins" that Intamin has built.
I have ridden both S&S "Free Spin" and Intamin "ZacSpin" coasters, and I prefer the Intamin type over the S&S one. The "ZacSpin" model allows the seats to spin freely and doesn't use magnets to force cars to spin. I thought that the cars were forced to spin too much on Batman.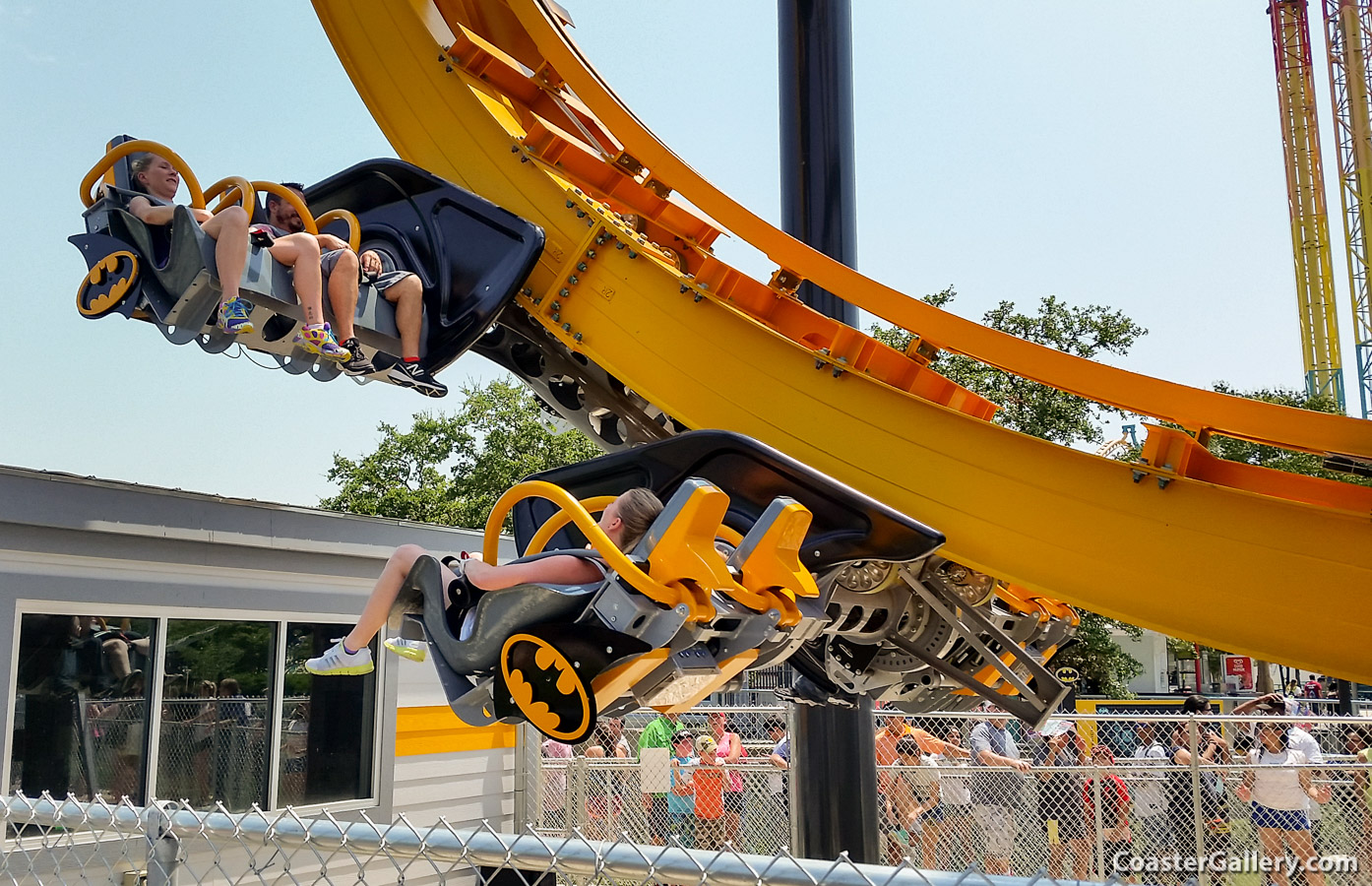 ---
©2016 Joel A. Rogers.