Iron Rattler
Iron Rattler passes through the same tunnel that Rattler went through. Rattler used to exit the tunnel, complete a large, and rather tall, 360° turn to the left, and then enter the brake run. The 360° was located in this spot of land between Rattler's lift, the loading platform, and Road Runner Express.
When the coaster was transformed into Iron Rattler, that entire turn was eliminated. The track now goes right from the tunnel exit into the brake run.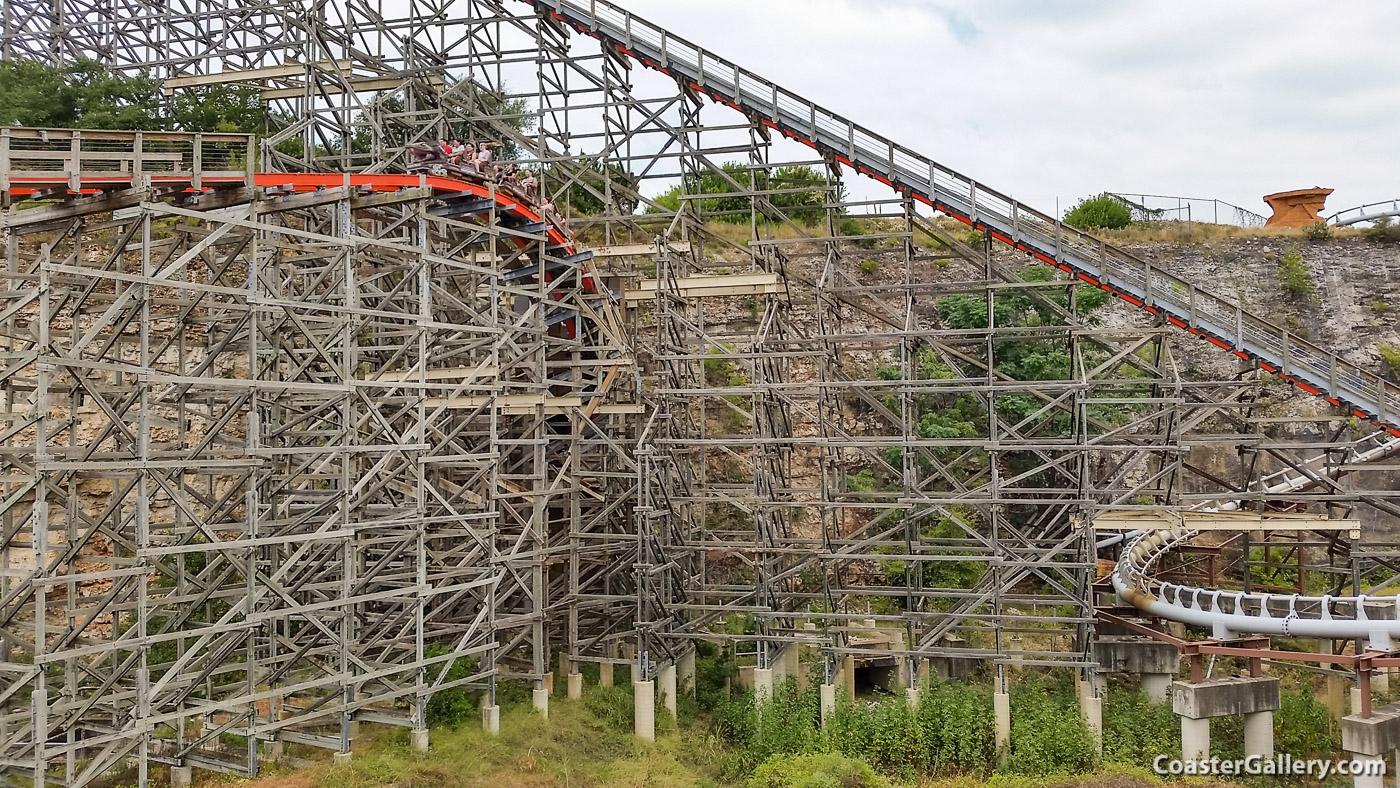 ---
©2016 Joel A. Rogers.