Blazing Fury
This enclosed steel coaster opened in 1978. The waiting queue has a horse-powered "Fire King" steam engine that was used to fight fires a century ago.
This theme park was purchased by Jack and Pete Herschend in 1976. From 1977 to 1986, the park was known as Silver Dollar City Tennessee. When the ride opened, it was one of several rides that were copies of rides at Silver Dollar City in Branson, Missouri. Blazing Fury is nearly identical to Branson's Fire in the Hole coaster. Both rides were built by Herschend Family Entertainment and park employees.
The first two cars in each train have electric motors mounted under the seats. 56 volts of electricity are sent through a bus in the track to the train. In a few sections of track, motorized tires between the rails also help move the trains forward.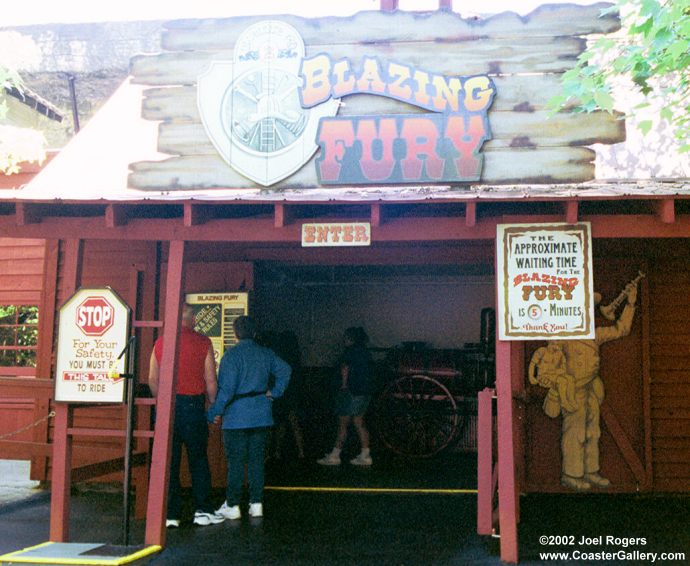 ---
©2015 Joel A. Rogers.