Blazing Fury
Trains used to drop into a pool of water in order to slow down at the end of the ride. (The water splash was a pleasent side effect.) In the late 1990s, the train was modified to alter the splash so riders didn't get wet, which allowed the ride to operate in cold weather. Blazing Fury is one of a handful of rides that are open during the park's holiday season in December. Magnetic brakes were added to the end of the ride in 2011, and the water pool was removed.
The front of the building is decorated with fake rocks and building facades.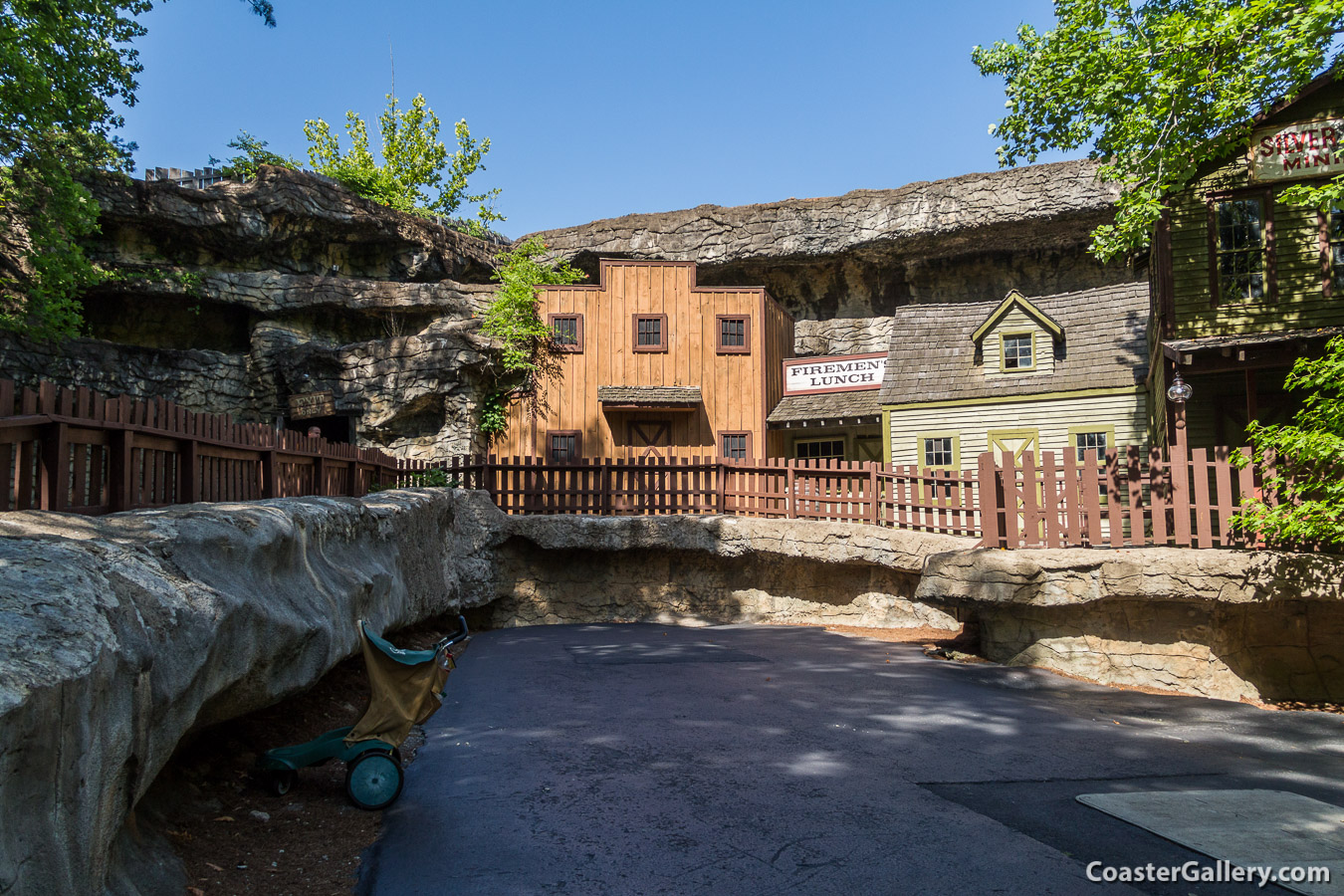 ---
©2015 Joel A. Rogers.