FireChaser Express
From 2010 until August 2013, this part of Dollywood was home to Adventure Mountain, a two-acre area that featured four adventure courses. The routes had over 100 challenging rope features, swinging beams, suspension bridges, and a tire traverse. Climbers on the advanced courses could end up over 26 feet above ground level, while kids could visit the Camp Teachittoomee section which was designed for children.
FireChaser Express passes around, and in this case right through, some of the wooden structures that originally were part of the Adventure Mountain courses.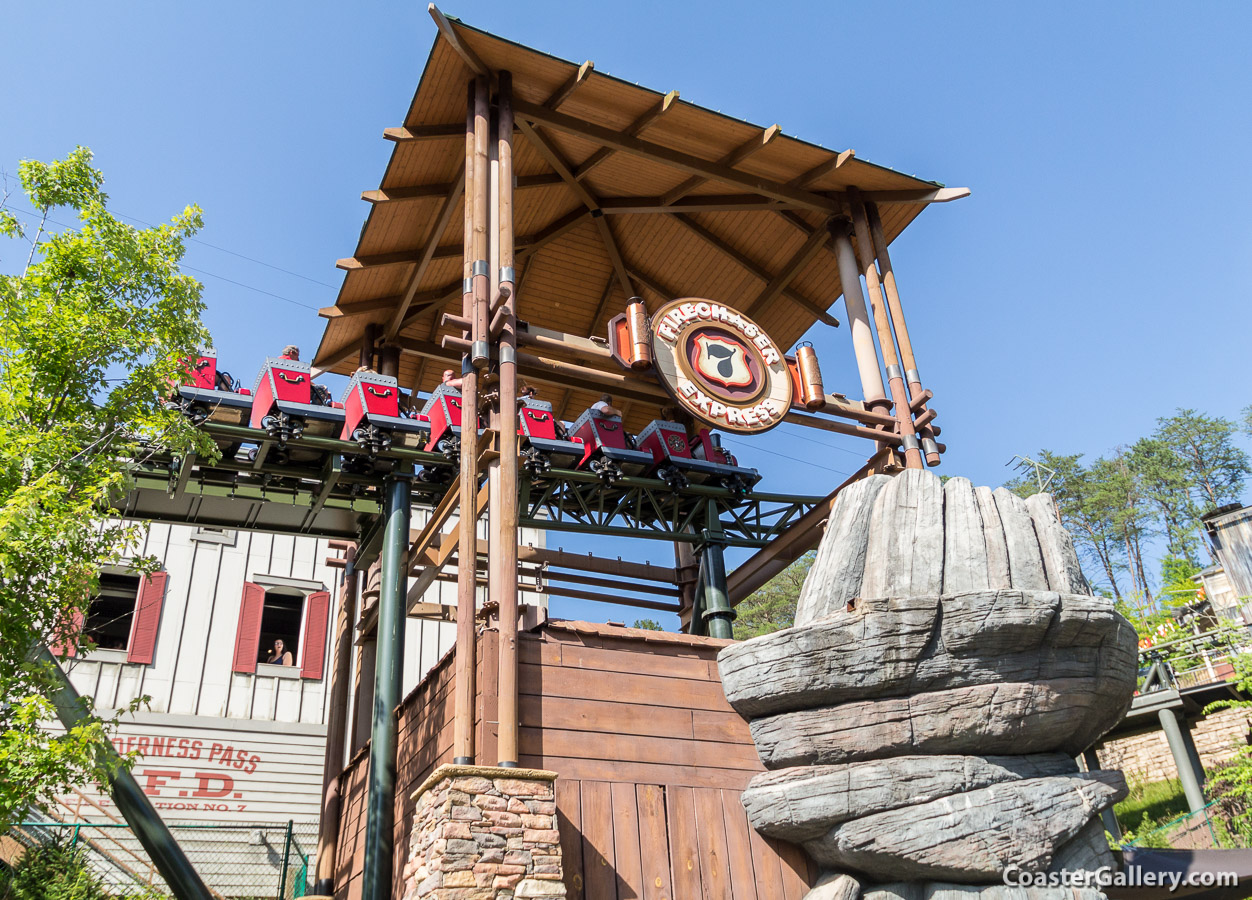 ---
©2015 Joel A. Rogers.