FireChaser Express
This piece of track goes over a walkway, so there is a mesh to catch any loose articles that riders might drop.
On the lower right corner of the picture is a little bit of the "Plinko Game" that allows guests a chance (for a small fee) to win prizes such as merchandise coupons, free plays at games in the area, and even passes to skip the lines for the roller coasters. The Price Is Right game show has been using the "Plinko" game since 1983, so I am not really sure who owns the copyright or trademark on the "Plinko" name.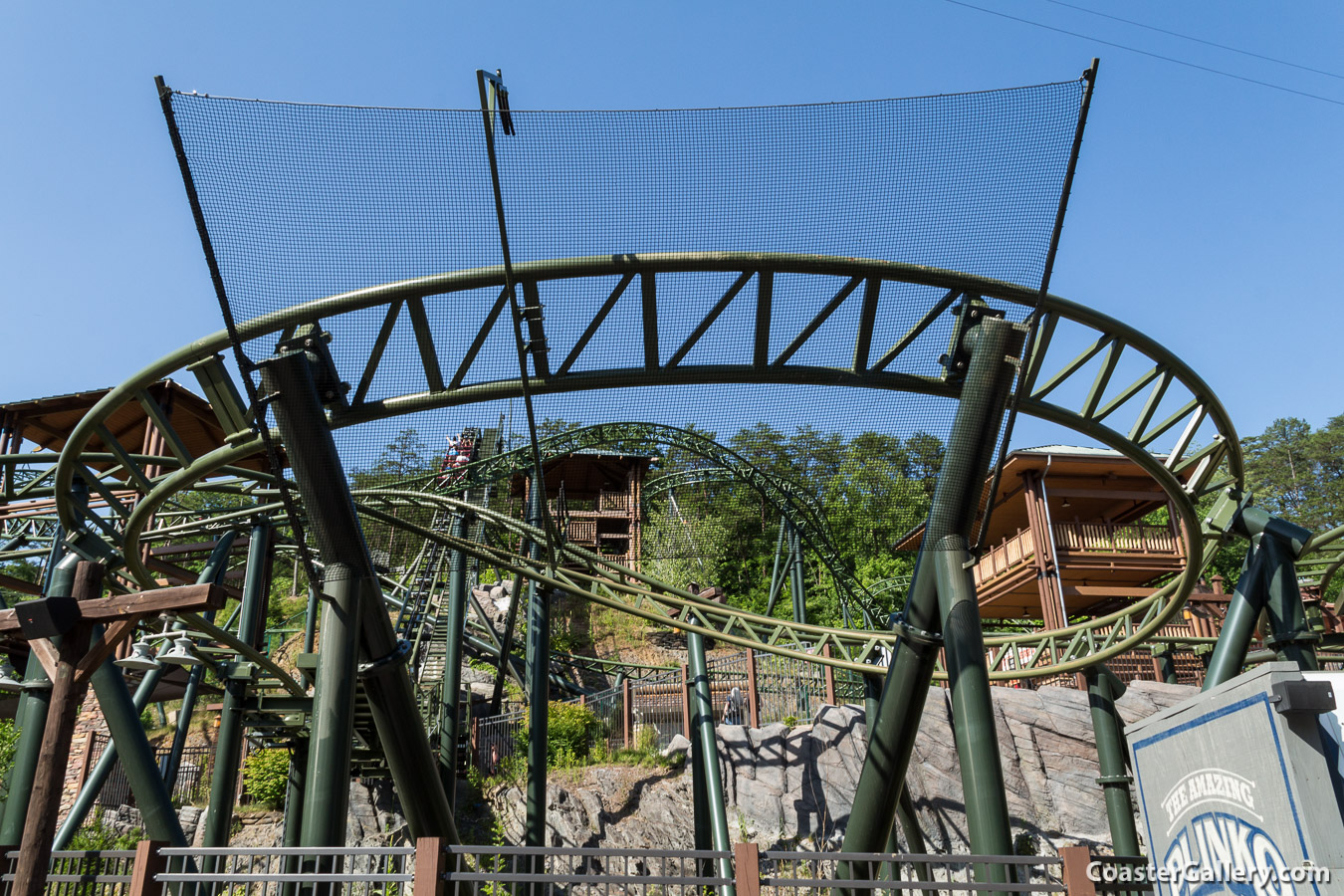 ---
©2015 Joel A. Rogers.