FireChaser Express
Wild Eagle's train is in the foreground, while FireChaser Express is in the background. The Dollywood Express railroad train is hidden by the trees, but a large cloud of smoke made by the locomotive is visible emanating from the woods.
Dollywood Express is a 3-foot narrow gauge railway line that has been operating since the park opened in 1961. Its track runs a 2.5 mile circuit around the park. The train was originally called the Rebel Express, and the amusement park's first name came from the train. It changed names a few times but became the Dollywood Express in 1986. The park has two coal-fired steam locomotives. A typical day sees an engine consume 5 tons of coal.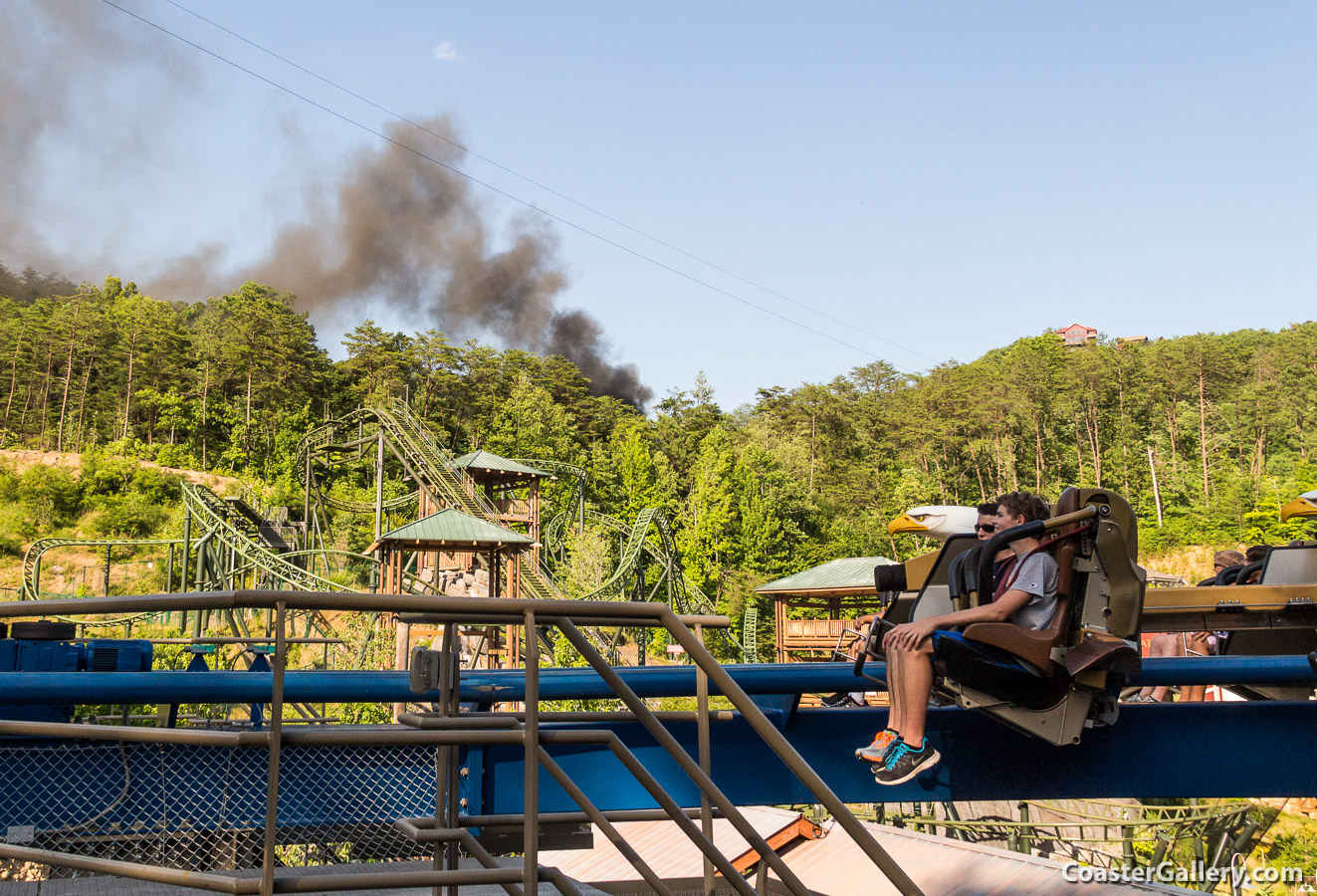 ---
©2015 Joel A. Rogers.