Georgia Cyclone
I recently visited a bunch of amusement parks in Central Europe. While I was there, I was disappointed to find that many parks closed at 5 or 6 o'clock. To me, this is a real shame. Being at an amusement park after dark can be a magical experience. The atmosphere of many theme parks takes on a different feel in the dark. Many rides and buildings are beautifully lit. Other rides are made even scarier in the dark since you can't see where you are going. And while I usually worry about the heat and sunburn during a summer afternoon, sunset usually brings cooler temperatures.
I am glad that Six Flags Over Georgia is usually until 10 o'clock during most summer nights.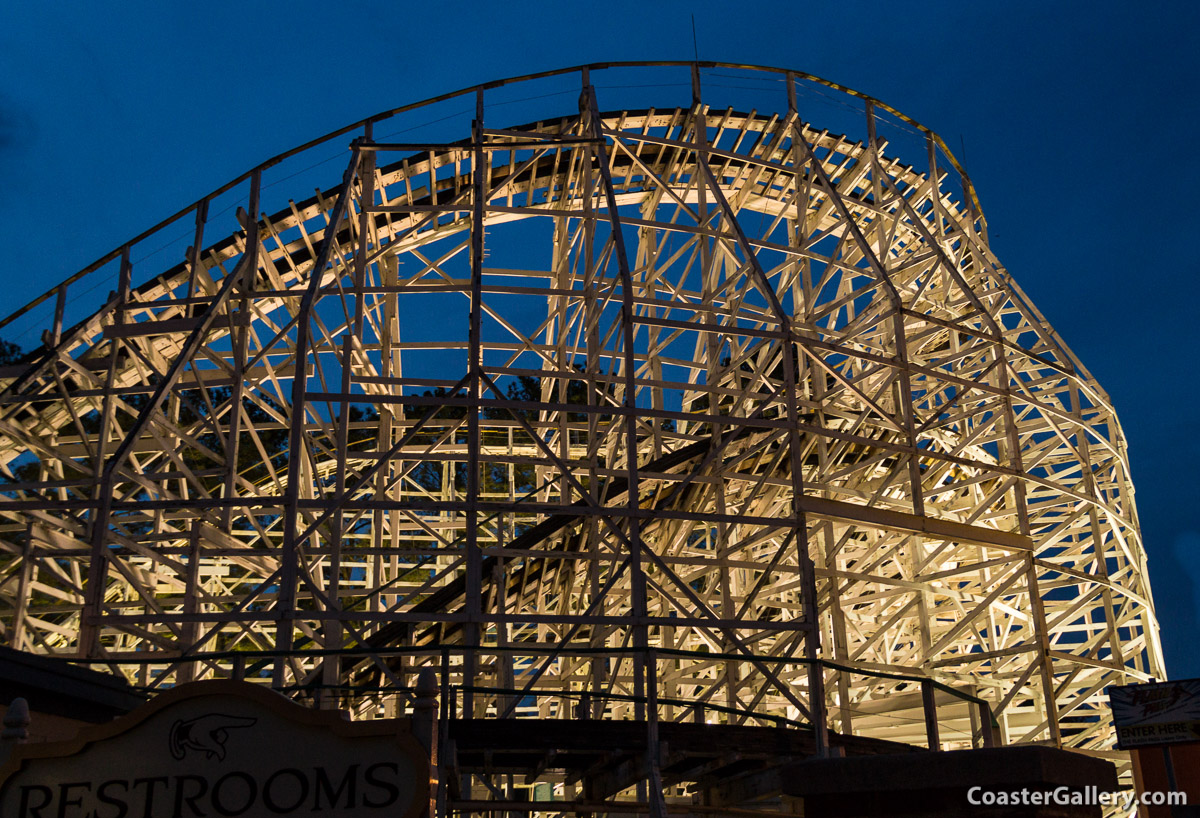 ---
©2014 Joel A. Rogers.