Georgia Scorcher
When Six Flags Over Georiga opened in 1967, it had less than a dozen rides. Four of those rides, the Six Flags Railroad, Dahlonega Mine Train, the Hanson Cars antique automobiles, and the Log Jamboree, still operate. The 3-foot narrow gauge railroad makes stops at the Marthasville and Rabun Gap stations. The locomotives were originally steam powered, but they have been modified and now run on diesel power.
Most of the track shown in this picture actually belongs to Goliath, but a lot of Georgia Scorcher's entrance and logo is visible underneath the giant Pantech cell phone advertisement.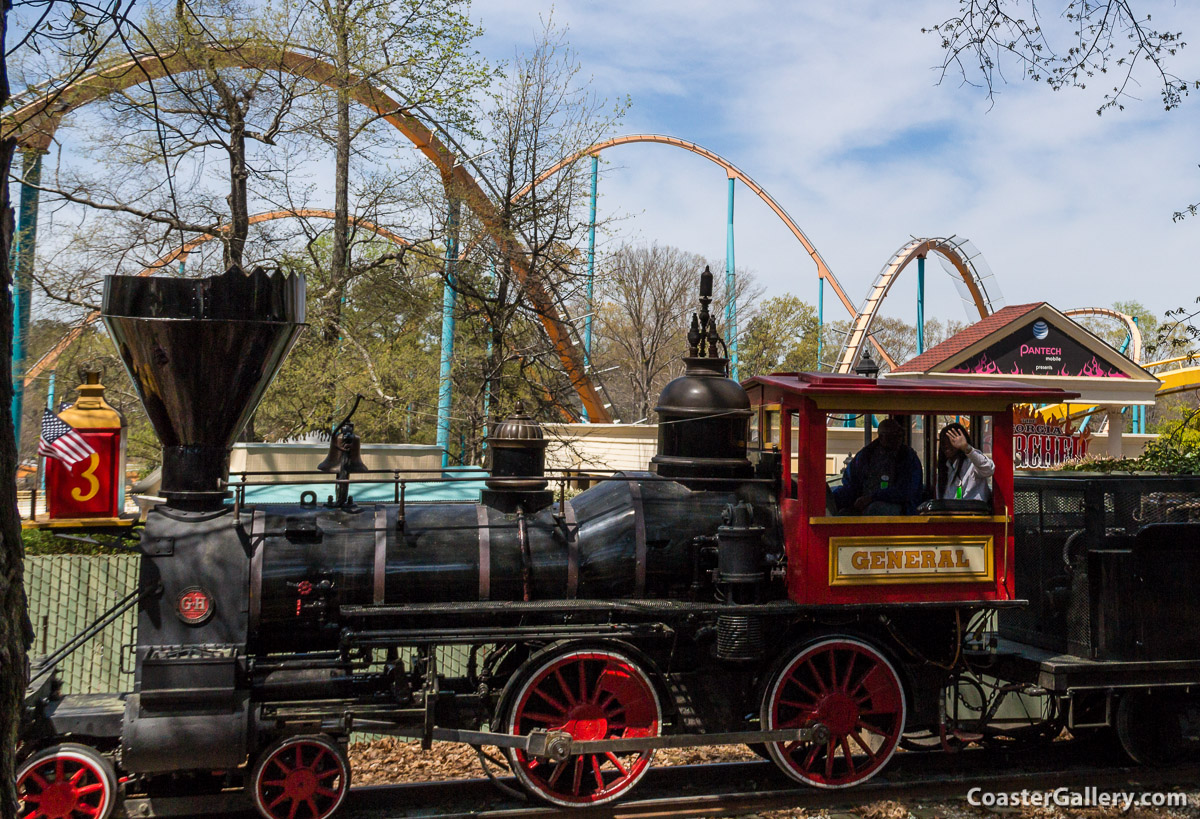 ---
©2014 Joel A. Rogers.