Great American Scream Machine
The little lake that the lift hill crosses is just a few dozen yards from the Chattahoochee River. The river has flooded and overflowed its banks on several occasions and has sometimes impacted parts of the park. One of the worst floods occurred in September 2009. As over 10 inches of rain fell on parts of Georgia, the Chattahoochee rose over 12 feel to record levels and ended up submerging a handful of rides. Ninja, Mindbender, and Great American Scream Machine all had sections of their track under water. Nearly all of the Great American Scream Machine's foundations were under several feet of water. But happily, only minor damage was found after the waters receded. The coasters reopened just a couple of weeks after the flood!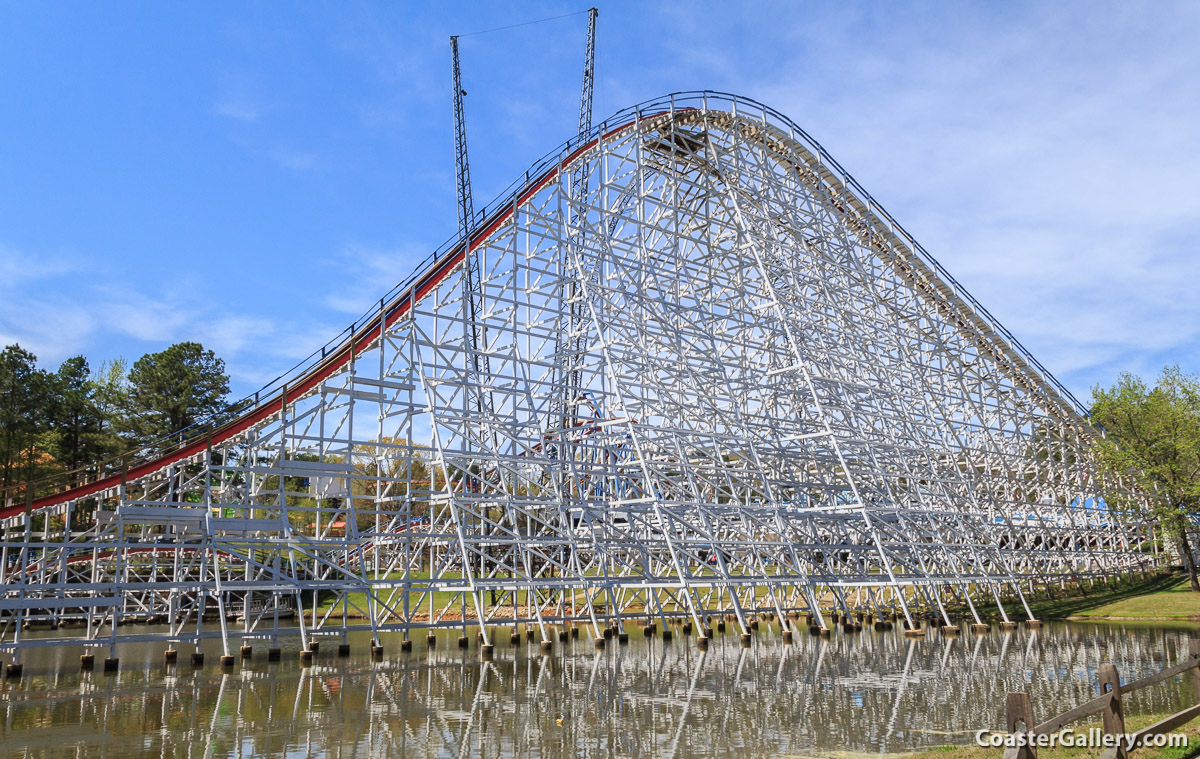 ---
©2014 Joel A. Rogers.