Superman - Ultimate Flight
Bolliger and Mabillard spent many years designing their 'flying coaster' ride. A lot of attention was given to the seats and restraints. It must have been worth it because I was very comfortable and secure despite being suspended in a prone position.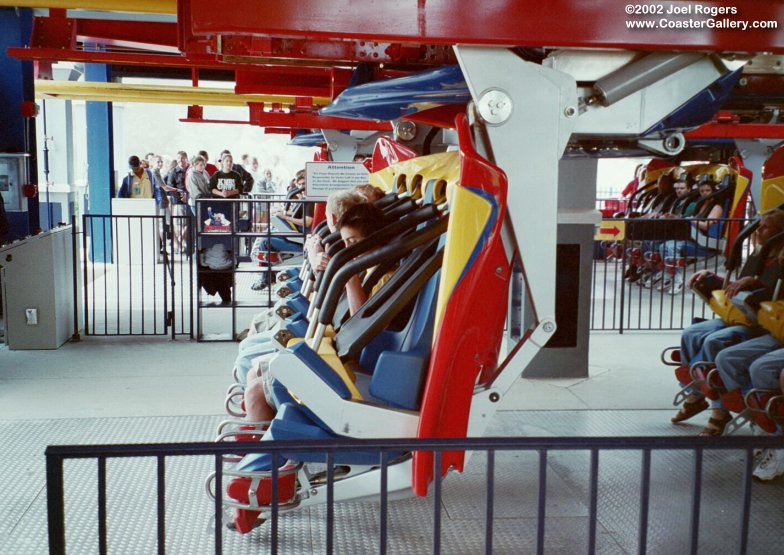 ---
©2014 Joel A. Rogers.