Superman - Ultimate Flight
This is B & M's second 'flying coaster.' Their first one, called Air, opened at Alton Towers in England just three weeks before this version. The train designs are identical, but the layouts of the coasters are totally different.
I like the giant Superman logo embossed on the pavement!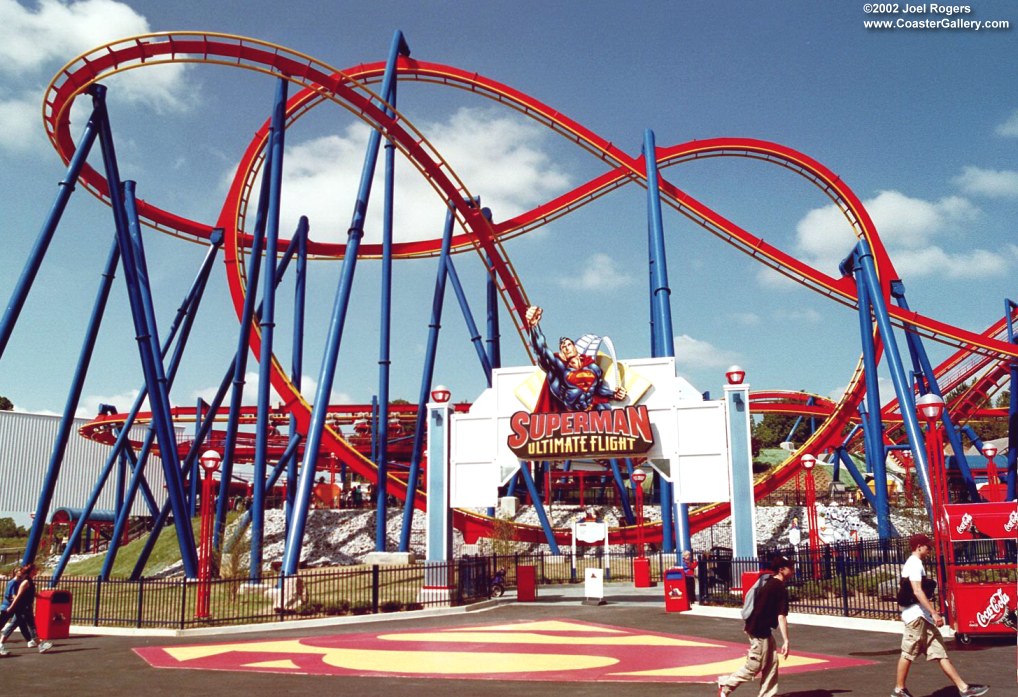 ---
©2014 Joel Rogers.