Lost Coaster of Superstition Mountain
The ride still has some of the scenes that the original dark ride had. Here a bear and mountain lion are poised to scare guests as they round the corner.
To be perfectly honest, I don't remember seeing these two animals when I rode the coaster. There was so much going on, and the coaster was taking so many tight turns and wild dips, that I suppose I was a little distracted Also, I was sitting backward, so I am sure that I missed a lot of what was going on.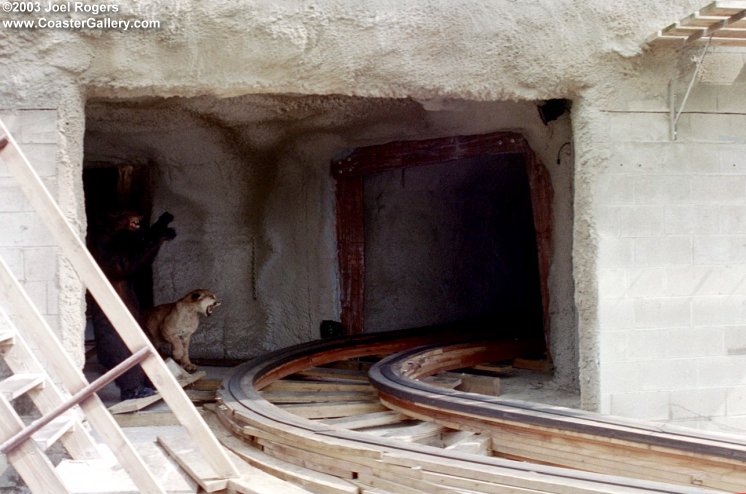 ---
©2009 Joel A. Rogers.