California Screamin'
The coaster does two circles around the Maliboomer, a "Space Shot" ride from S&S Sports.
The Maliboomer is made up to resemble the old 'test of strength' games where people would use a hammer to see how hard they could hit a target.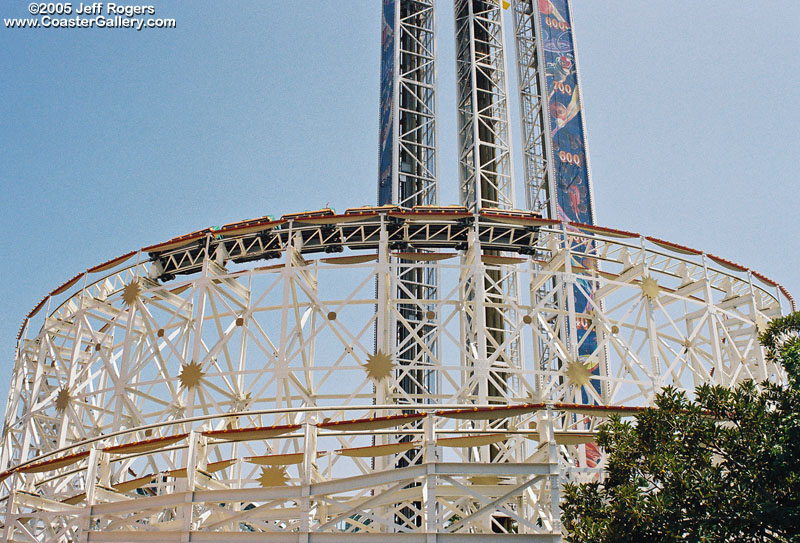 ---
©2017 Joel A. Rogers.