Matterhorn Bobsleds
There are plenty of rumors about Disneyland, but one story that is true is the tale of the basketball court at the top of this mountain. The unused section of the mountain's interior was later converted to a small basketball court!
The ropes seen on the right side of this picture are used during the nightly fireworks show. They allow Tinkerbell to fly to and from the mountain during the show.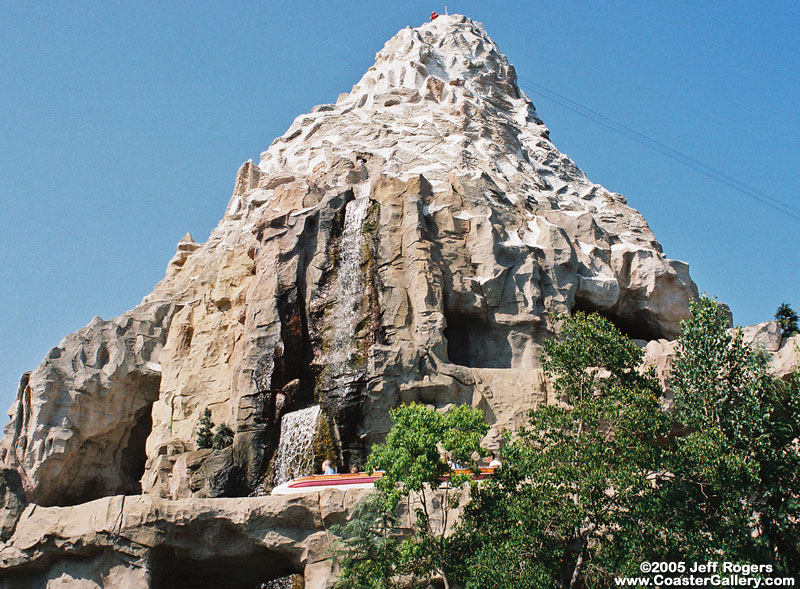 ---
©2011 Joel A. Rogers.