Full Throttle
There is 2,200 feet of white track on Full Throttle.
After the first launch, the trains pass through the vertical loop and a big right turn. These maneuvers occur over land previously occupied by the log fume. The trains then zoom over the walkway to the Superman loading platform.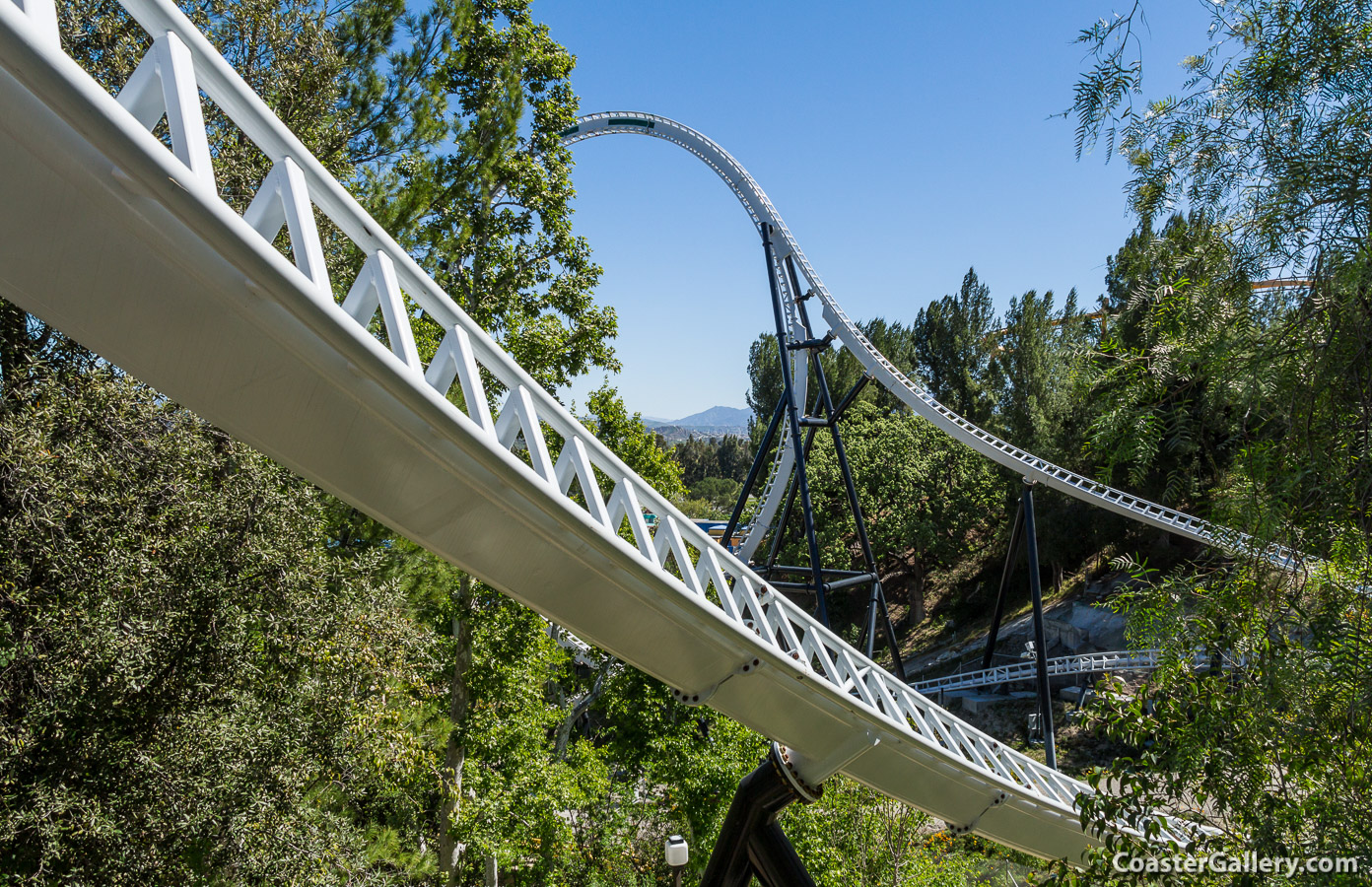 ---
©2016 Joel A. Rogers.