Goliath
Goliath is much taller than the "High Five" on Twisted Colossus.
I enjoyed the two major roller coasters built by Giovanola, and I thought that Goliath was going to be the start of a line of quality roller coasters from a new manufacturer. I was wrong.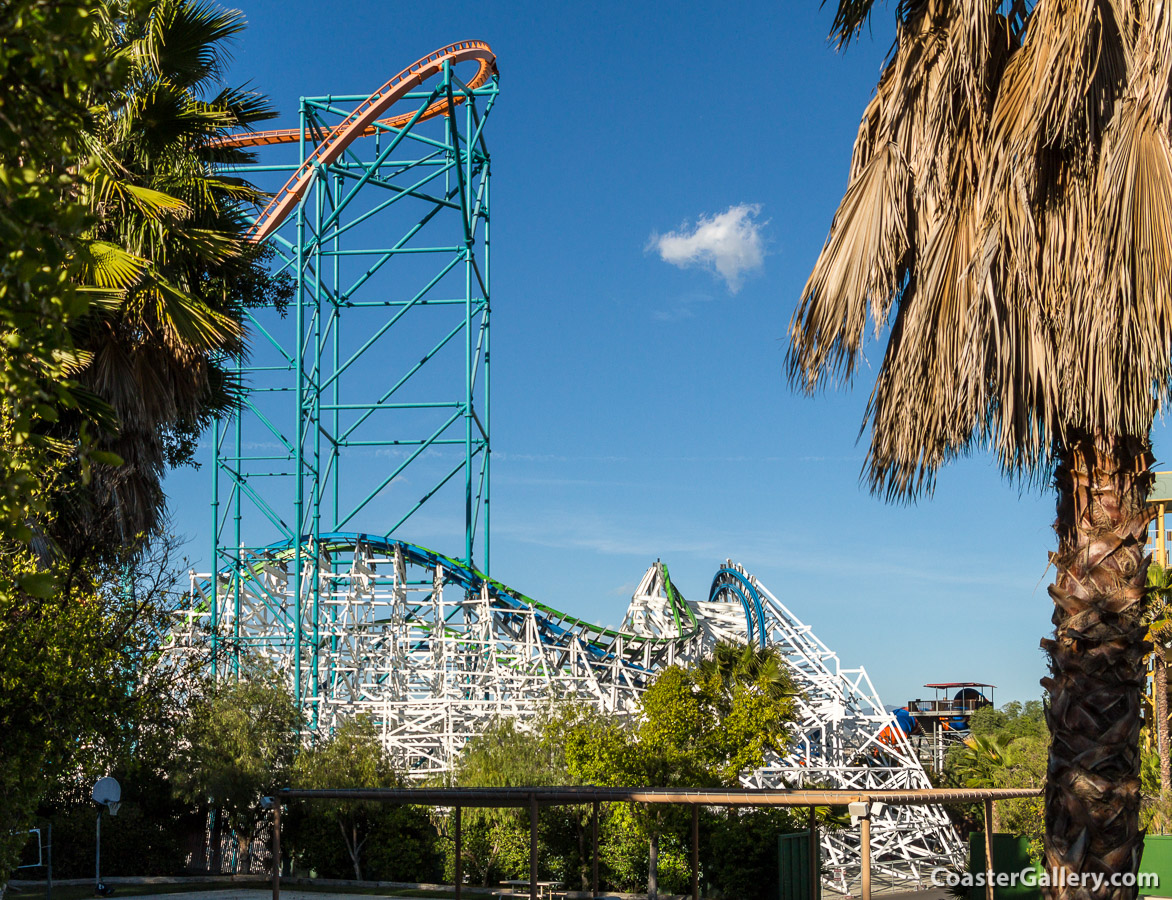 ---
©2016 Joel A. Rogers.