Green Lantern: First Flight
The Green Lantern coaster was supposed to open for Memorial Day weekend in May 2011, but its debut was delayed. The park reported at that time that changes to the station led to the postponement. Another opening day was set for June 18th, but that deadline was also missed. The ride eventually opened to the public in July 2011.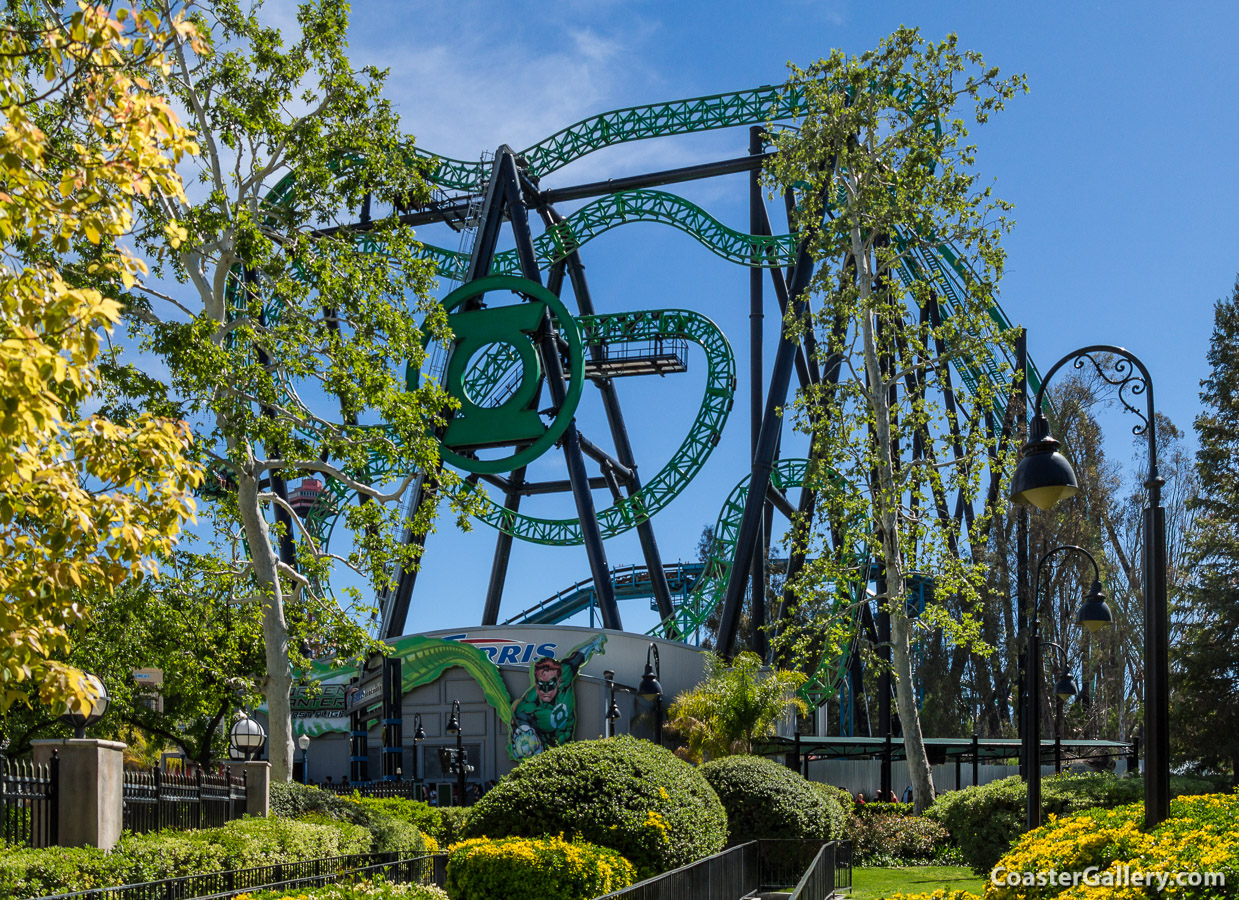 ---
©2017 Joel A. Rogers.