Colossus
Like several coasters at Six Flags Magic Mountain, Colossus is built right next to the parking lot. Don't ask how I got in this parking lot before anyone else did....
Colossus consisted of two side-by-side tracks, and each was 4,325 feet long. It operated from June 1978 until August 2014. After significant changes, it reopened as Twisted Colossus, a steel roller coaster with two inversions.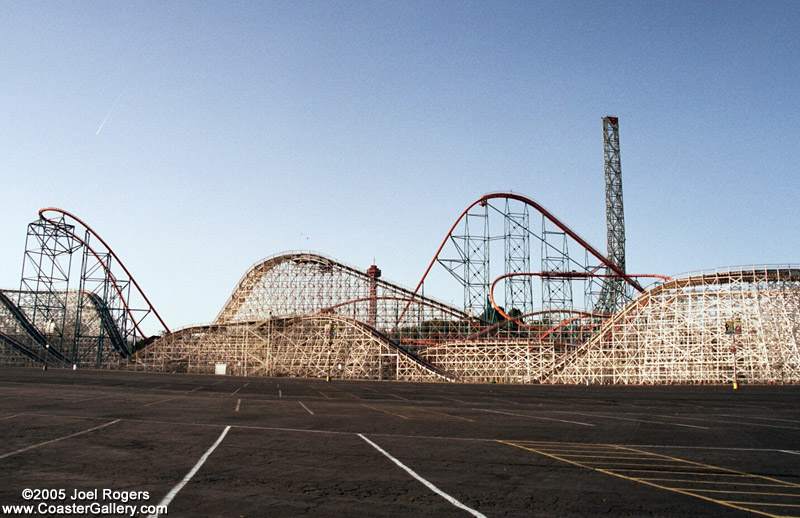 ---
©2016 Joel A. Rogers.