Colossus
Colossus was a racing coaster, but Magic Mountain rarely, if ever, operated both trains at the same time.
Colossus was significantly reprofiled after just one year of operation. It was tamed down even more when it was modified again in 1991. That year, the camelback dip was covered over by a straight section that included a set of block brakes. In the foreground of this picture, you can still see the original dips if you look very carefully. Sadly, most enthusiasts believed that the changes to Colossus over the years did not help this coaster. I tended to agree, and I was not fond of this ride at all. Everyone that I have talked to agrees that the switch-over to Twisted Colossus was a huge improvement.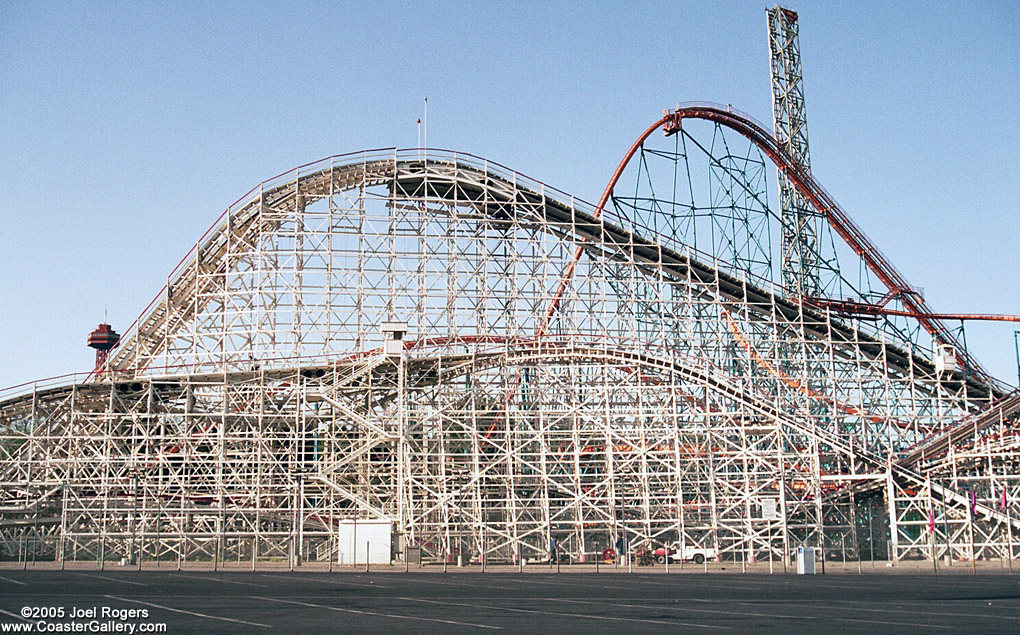 ---
©2016 Joel A. Rogers.