Déjà Vu
Déjà Vu had 1,204 feet of track. Its twin vertical lift towers were 191 feet tall. Trains dropped about 177 feet when the catch car released them from the vertical lift towers. Since the train wasn't present when I visited, I can't show you the single 32-passenger train.
This is one of three Giant Inverted Boomerangs that Six Flags owned. This one remained in the Six Flags chain after it moved, but the other two versions left the company. In 2008, the version in Illinois was relocated to Idaho and now runs as Aftershock at Silverwood Theme Park. In 2009, the copy in Georgia was relocated to the Mirabilandia amusement park in Brazil, but it has never been reassembled.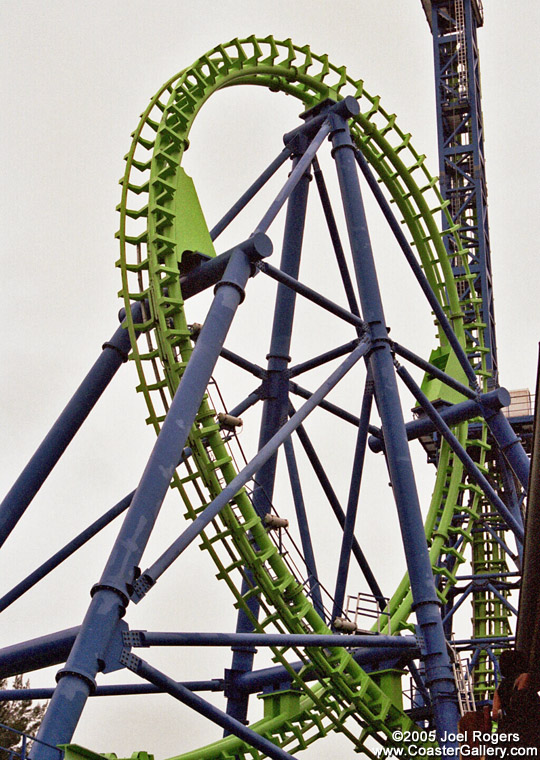 ---
©2016 Joel A. Rogers.